Description
The mushroom slicing machine is suitable for mushrooms, shiitake mushrooms,oyster mushroom, Agaricus bisporus, Ganoderma lucidum, fungus, etc., slices, the thinnest slice is 2mm, and we can adjust the slicing thickness according to customer needs. The processed surface of the cut mushroom is smooth, regular, and well-organized, maintaining the effect of hand-cutting.
Mushroom Silicng Machine Parameter
Model
Dimension
(mm)
Voltage
Power
Capacity
Net Weight
Cutting Size
Width of belt
GG-306
1020*760*1370
220V/380V
1HP+2HP
800-1500kg/h
140kg
0-60mm can adjust
165mm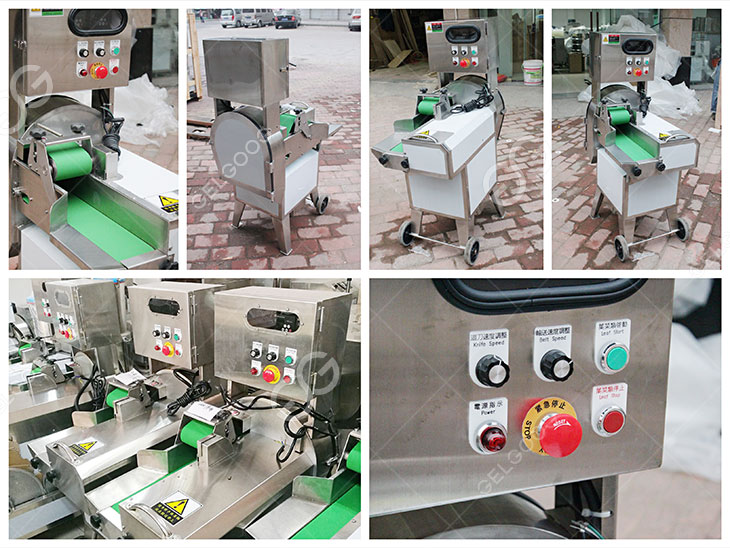 Mushroom Cutting Machine Advantage
Food grade alloy special steel blade, hard, sharp, durable and not easy to rust
Double frequency conversion digital adjustment size, adjust the cutter head and conveyor belt according to the size and shape of the required dishes
Low noise operation far away from noisy, the machine adopts noise reduction and vibration reduction technology to greatly reduce noise pollution
Here is our mushroom testing youtube video in our factory for your reference!!
Mushroom Slicer Features
Simple operation switch, speed adjustment knob is easy to understand and free adjustment, emergency stop button is safer and more assured
Grid conveyor non-slip design, food-grade conveyor belt can easily handle various mushrooms
The mushroom are cut when conveyed by the conveying belt, and it is convenient and quick to cut while putting the mushrooms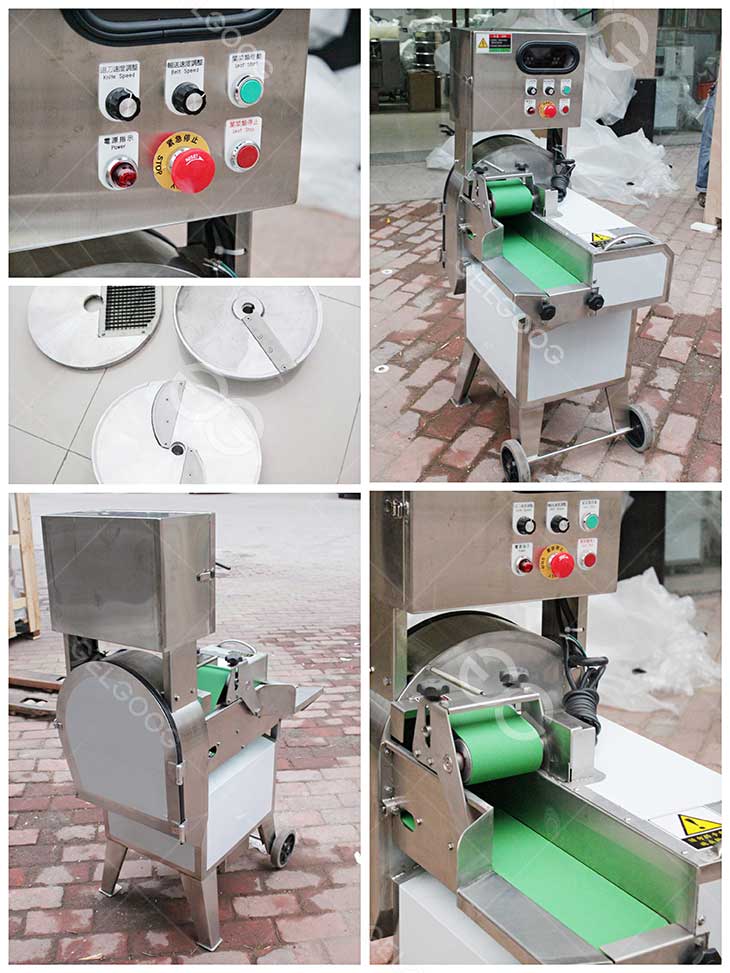 The mushroom slicer is suitable for food processing plants, clean vegetable processing centers, breakfast projects, chain catering companies, large supermarkets, group meals, schools, logistics canteens, kitchens, and distribution centers of enterprises and institutions.