Description
Durian puree extraction machine can extract the durian into puree and automatic removing the core.Also it is suitable for other tropical fruis puree processing such as mango,jackfruit,mangosteen ect.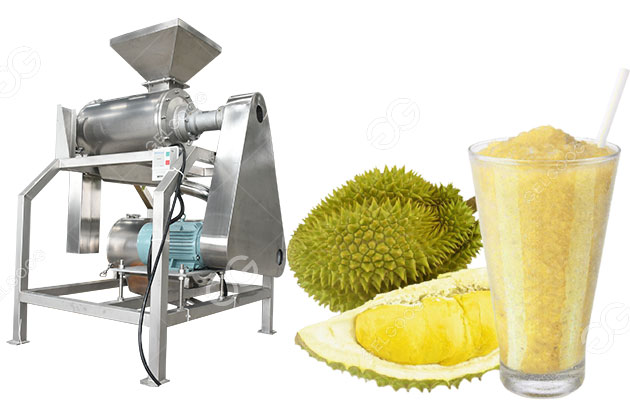 Durian Puree Extraction Machine Features:
1. Automatic separation of puree and residue.
2. You can use it combine on the production line and a single machine.
3. The parts in contact with the materials are made of high-quality stainless steel, which is in line with food hygiene.
Durian Puree Extractor Parameter
| | | | |
| --- | --- | --- | --- |
| Model | Production capacity t/h | Equipment Power KW | Dimension mm |
| GGDJ2-4 | 2-4 | 7.5 | 1510*1370*1640 |
| GGDJ2-7.5 | 4-7.5 | 18.5 | 1930*1540*1810 |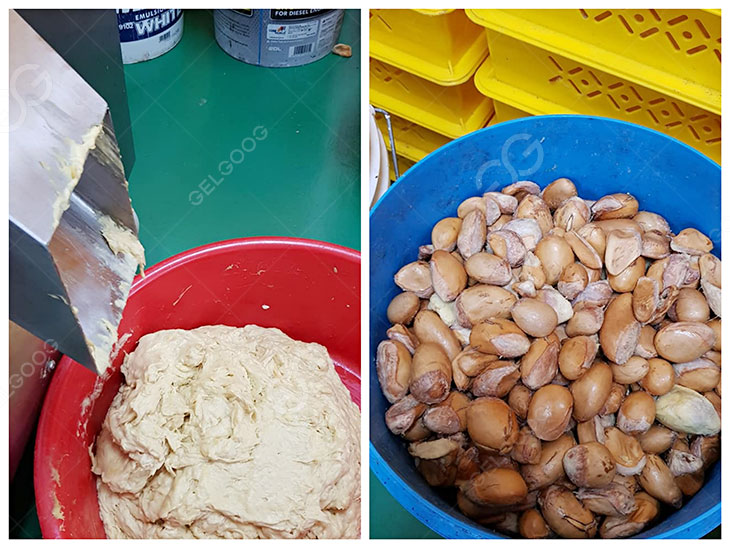 Working Process
The motor is driven by a belt to make the rotor part mounted on the spline rotate at a high speed;
The durian enters the machine from the feed port, and the feeding blade will screw the durian to the beating rod;
Under the action of the beating stick, the durian is smashed;
Due to the presence of centrifugal force, the juice and flesh (have become pulpy) in the durian enter the next beating through the sieve holes on the screen.
The durian core is discharged from the slag outlet by the slag discharge blade, so as to realize the automatic separation of slag and slag.