We have a Philippine customer in the food processing industry who is engaged in the production and processing of dried mango. The boss of the company consulted us about the mango washing machine on March 5, 2021.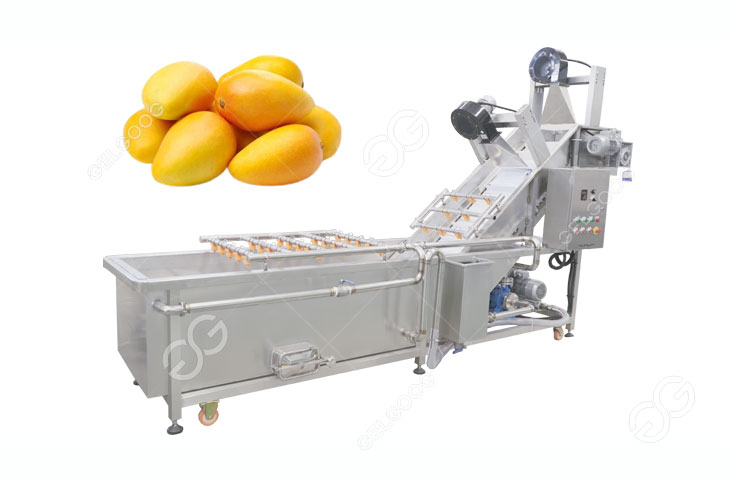 After communicating with the Philippine customer, we learned that the Philippine customer is currently producing by hand. It is also sold in China. Through my Philippine customer feedback, we understand that the current manual cleaning method of the Philippine customer is not only time-consuming and labor-intensive, but also has a very low production capacity.

According to the actual situation of the Philippine customer, we recommended our mango bubble washing machine to the Philippine customer. At the beginning, the customer was more worried about whether our equipment can meet his requirements. He wanted to contact our old customers in the Philippines or come to our factory for on-site inspections. Later, due to the epidemic, these plans of the customers were temporarily shelved.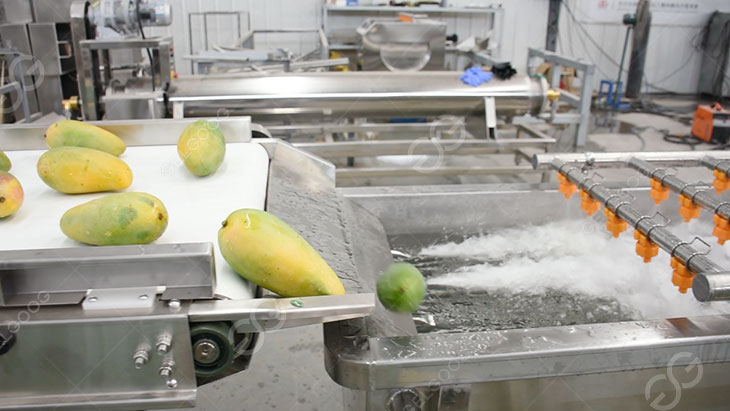 Philippine customers are mainly concerned about the functions, materials, and spraying of our mango bubble washing machine. According to these points of Philippine customer concern, our professionals actively open videos for customers in the factory to carry out the details of the mango cleaning machine in our factory. Show. Our professionals showed our Philippine customers that our mango washing machine is a double washing method that combines two washing methods of air bubble and spray to ensure more thorough cleaning of mangoes; it is made of 304 food-grade stainless steel, which can ensure the cleanliness of the mango cleaning process. Hygiene and harmless to human body. The following is the trial video of our mango washing machine for reference:
The Philippine customer was finally moved by our professional ability and patient service, and finally chose to cooperate with us. Now the Philippine customer has received our equipment and is very satisfied with our mango washing machine and service. Now it is their mango harvesting season. Philippine customers are looking forward to our mango washing machine to help them save a labor cost and improve the efficiency of their dried mango processing.
Whether you have similar doubts about the fruit washing machine, you are welcome to leave a message with us online to inform us of the materials you want to clean, and get professional online consultation and answers!