Our Australian client Willarra Gold, located in the forest town of Manjimup in southern Western Australia, was inspired by local flavours to make passion fruit juice with seeds from its own grown passion fruit, but many customers want passion fruit juice with seeds removed.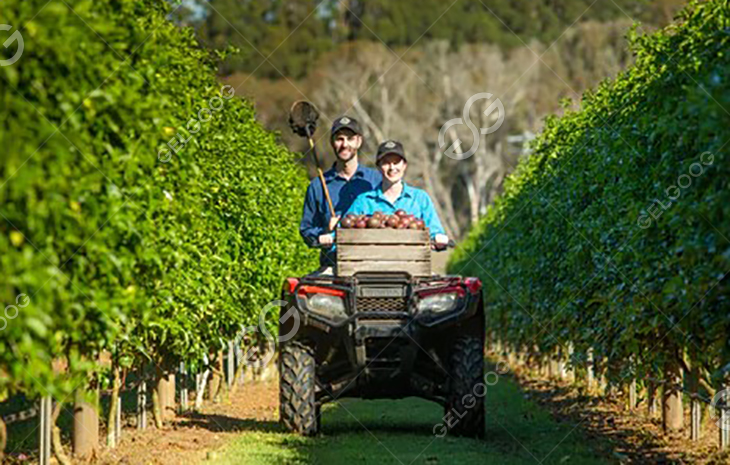 Willarra Gold learned through the Internet that we offer this passion fruit juice machine and can help customers achieve this need. Our passion fruit juice makign machine can automatically remove seeds and slag, and can process 1 ton of passion fruit per hour.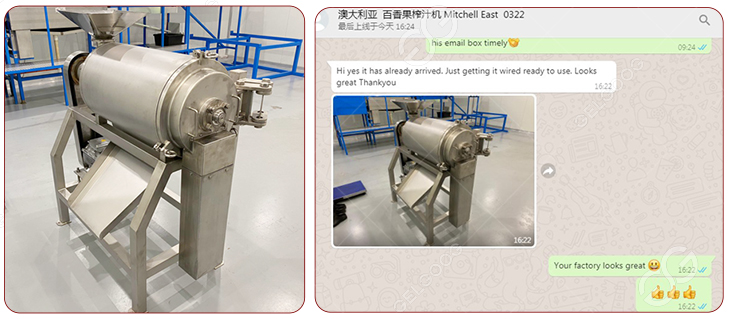 And it can also help customers process cherries and get cherry juice. Of course, this beater can handle far more than these two kinds of fruits. This is only based on the needs of Australian customers. It is also suitable for beating blueberries, strawberries, tomatoes, raspberries and other fruits and vegetables.

At present, Australia has received this passion fruit machine, and is very satisfied with our passion fruit beater. I wish the customer's passion fruit processing business better and better! !