Description
The industrial passion fruit juice machine can separate the juice in the passion fruit from the skin and seeds, and retain the original color, flavor, and nutrients of the passion fruit to the greatest extent. It is one of the core industrial equipment for making all kinds of juice jams.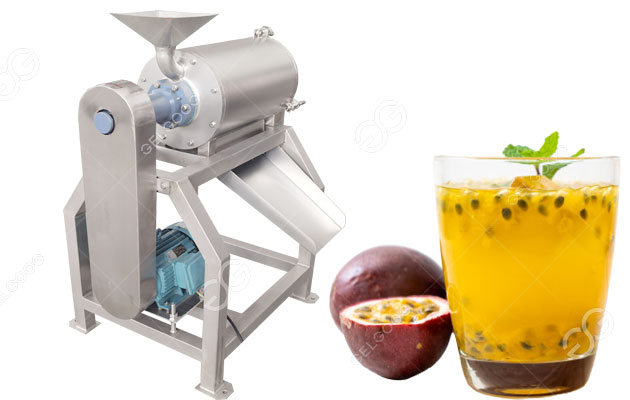 Passion Fruit Juice Processing Machine Advantage
▼Automatic nuclear plasma separation
▼360° whole network beating, high pulping rate
▼Large pressing force
▼De-core, beating, filtering
How to Make Passion Fruit Juice
The industrial passion fruit juice machine is mainly inlude important parts such as frame, transmission motor, bearing seat, main shaft, screen, blade, feed port, slurry hopper, cylinder and so on.
The passion fruit rotates with the beating board in the cylinder, squeezing, scraping and grinding to break the passion fruit, and separate the passion fruit core, fruit seeds and thin skin.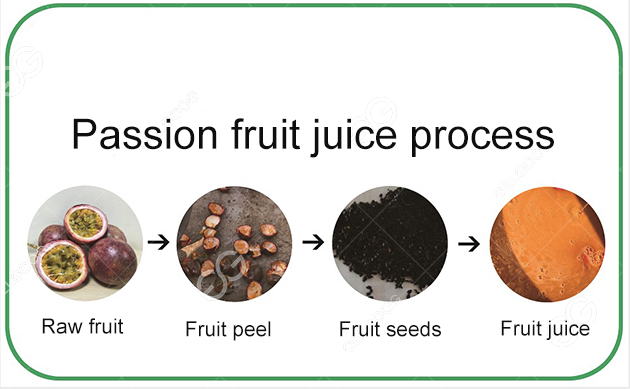 Passion Fruit Juice Machine Parameter
| | |
| --- | --- |
| Model | GG-1 |
| Capacity | 50-100kg/h |
| Power | 3KW |
| Voltage | 380v |
| Enucleated (peeled) Speed | 100-500r/min (frequency control) |
| Beating Speed | 860r/min |
| Beating mesh aperture | φ0.6-φ1.0mm |
| Dimension | 1350×770×1500mm |
Passion Fruit Juice Making Machine Features
▼Feed port
Stainless steel material, safe field. Smooth and fast cutting
▼Handwheel
Handwheel adjustment, to control the desired effect and processing effect
▼Slag outlet
Inclined design, high slag discharge efficiency, no clogging
▼Tempered protective shell
Conveyor belt steel shell protection, stable operation, safe and reliable
▼Single-channel pulper
Replace the rotor, it can be cored, the skin and meat will flow into the next process, replace again, that is, the wind can be peeled and beaten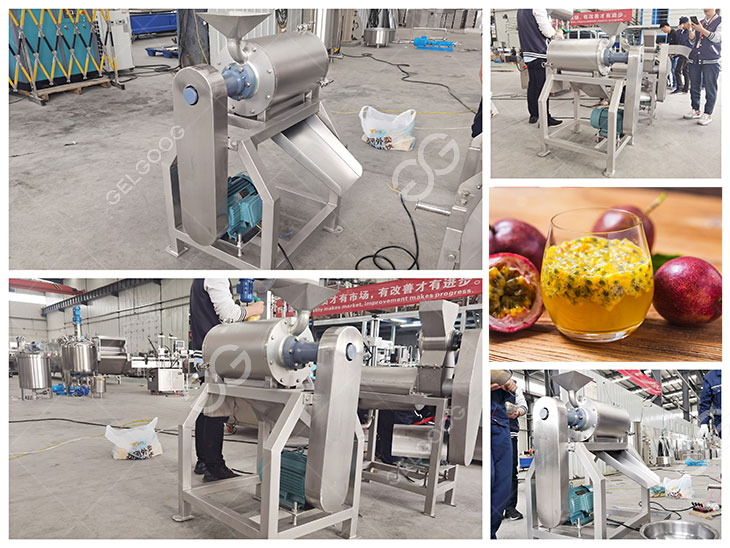 After making the passion juice ,we also have the pasteurization filling equipment.Passion fruit after sterilization and filling can extend its shelf life without passing through, and it is more convenient to transport and store, adding more added value to your passion fruit juice processing business.