Description
Automatic fresh squeezed orange juice machine commercial, suitable for restaurants, mobile food trucks, canteens, bars, fruit shops, hotels, supermarkets, milk tea shops, coffee shops. With strong power, high juice yield and small investment, it is your first choice for profitability when opening a juice store, promising you to have healthy juice every day.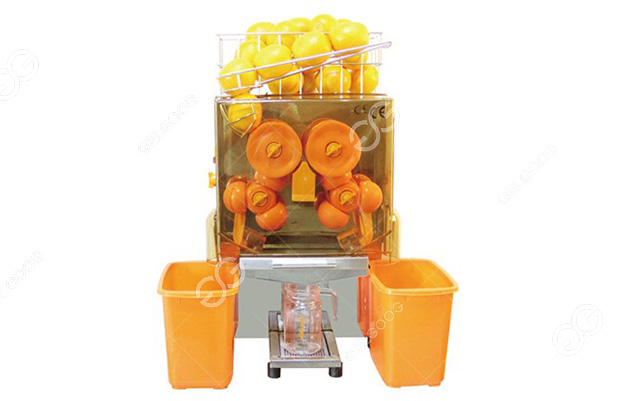 We have three different models of fresh squeezed fruit juice machine commercial. This basic fresh fruit juice machine's basket can bear 7-8 kg and is equipped with a plastic trash can. The specific technical parameters are as follows:
| | | | |
| --- | --- | --- | --- |
| Power | 120W | Voltage | 220V 50HZ/110V 60HZ |
| Size | 440X300X780mm | Package dimensions | 520*520*950 mm |
| Orange Size | 40-80 mm | Yield | 20/Min |
| Net Weight/Gross Weight | 45kg/53kg | Juice yield | 50%-60% |
Our fully automatic fresh orange juice machine commercial has four main advantages as follows: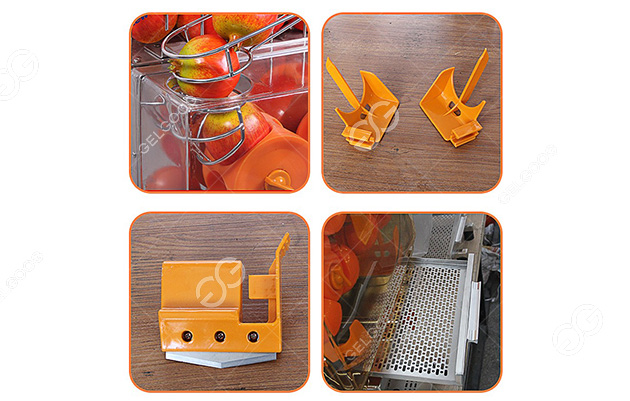 All stainless steel body, perfect texture, stable body, effectively prevent the growth of bacteria.
Use high-end pure copper motor, powerful output with low noise and low energy consumption.
Upgraded gear rotation, strong meshing force, effective power transmission, higher efficiency!
Food grade materials, all tested by professional institutions, the materials are non-toxic and tasteless, so you can feel at ease.
About the juice making machine,we also have large scale crush type fruit juice extraction machine for you to expand your business scale!!