Description
The automatic apple juice extractor machine can process 500kg fresh apple per hour into apple juice.You can store the apple juice for a long time, tastes good, and loses little nutrients.
Apple Juice Extractor Machine Application
The machine is suitable for crushing berry fruit and vegetable, meanwhile, it also can crush the cooked and softening kernel fruit and vegetable, crushing size is 3 to 8 mm.then passing the crushed materials into spiral system, which improving the juicing effect.
Fruit :pineapple,apple,pear,mulberry,grape,orange,etc
Vegetable:Tomato,ginger,garlic, celery,etc.Different fruit or vegetable has different dealing capacity,the capacity in parameter depends on tomato.
Automatic Apple Juice Machine Features
▼Screen bore diameter: 0.6mm; completely automatic machine
▼The apple juice extractor machine have function both crushing all different kinds of fruit and extracting juice.
▼Slag discharging and juicing separate automatically.
▼High juice making rate, make full usage of the raw material
▼The machine is small, easy to operate and move.
▼The machine material is stainless steel 304
Fresh Apple Juice Machine Structure
The machine is mainly consist of the crushing equipment in the feed hopper, front supporting base, screw, filter screen, juice device, back base, slag spout and so on.
How to Make Apple Juice
1.When the apple are put into the feeding hopper,it will crush the apple firstly,then the crushed apple uner the boosting of the spiral and the extracted juice will flow into the juice container the rough filter.
Here is our apple juice machine video working process in our factory for your reference!
The waste material will discharge through the ring interval formed between the spiral and the pressure adjusting taper part.
2.The movement towards the axial direction by the pressure adjusting head can adjust the size of interval so as to adjust the juice extracting rate.
After you finshed the apple juice making,your first consideration may be how to extend the shelf life of apple juice. Our sterilization filling machine can solve this problem for you, and the apple juice after sterilization and filling is easier to store, which can bring you to your juice processing business more benefits!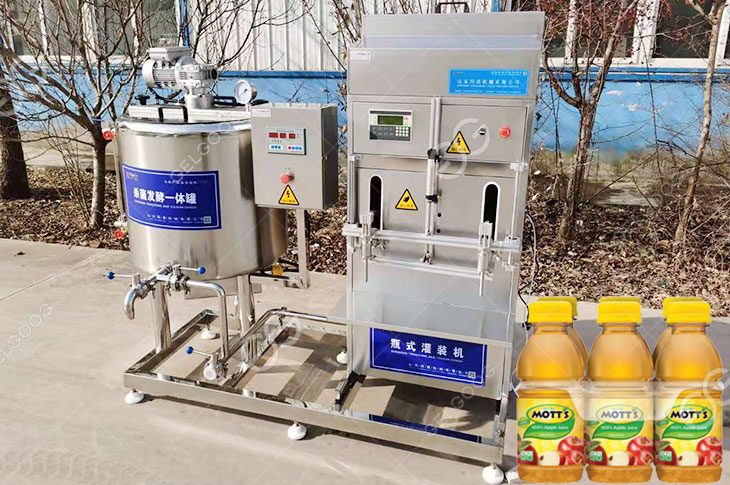 Of course, we can also provide you with a turnkey project for the apple juice production line according to your specific needs. If you have any questions about Apple's handling, you are welcome to leave a message with us at any time!