Description
Citrus Juice Processing Line can process fruits with the same characteristics, such as citrus, lemon, orange, etc. This line can produce concentrated juice, green juice, mixed juice, blended juice, orange oil, etc.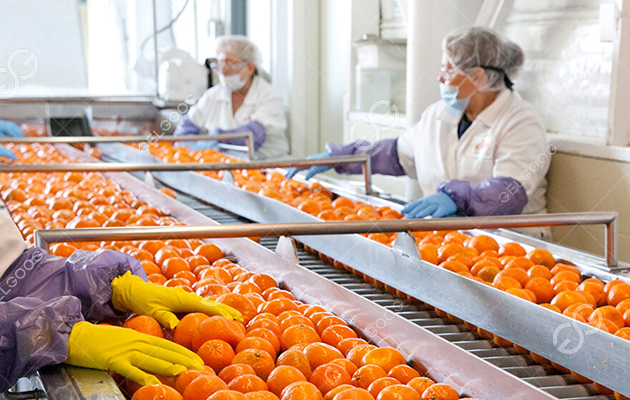 The advanced enzymatic hydrolysis clarification separation system guarantees the quality and output of the product. You can choose toe pacakge then in sterile bags, glass bottles, and PET bottles. The whole process adopts man-machine interface control, the production process is intuitive and easy to operate, with high automation and lower labor costs.
The citrus juice making line also includes a CIP cleaning system,  each component adopts the first-line brand.
The flow chart of citrus juice processing line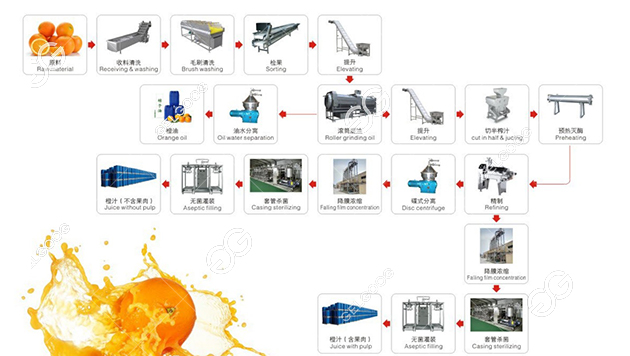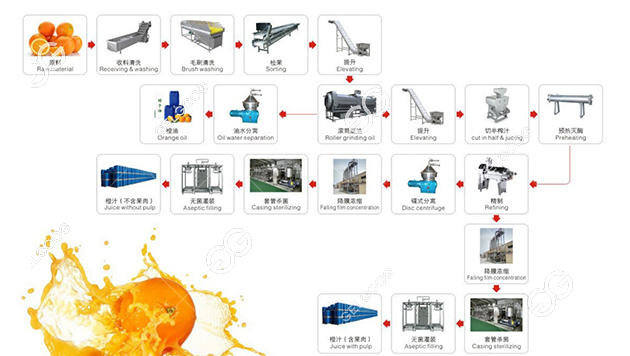 Raw material selection → washing and sorting → juice extraction → filtration → blending → degassing/deoiling → homogenization → sterilization → filling → cooling → finished product
We also have other fruit and vegetable juice production line for your reference!!