Description
The ginger juice extractor machine is application for industrial extracting the ginger juice,also suitable for other vegetables and fruits juice making.
Ginger Juice Machine Features
★ Spiral push extrusion;
★ Self-separation of slurry and residue;
★ 304 stainless steel, reliable and hygienic.
★ Wide application range.
Ginger Juice Extraction Machine Advantage
1. You can store the ginger juice for a long time, tastes good, and loses little nutrients;
2. It is small and flexible, does not occupy space, and is easy to operate and move;
3. Stainless steel material, clean and hygienic, durable;
4. You can use it stand-alone machine or with a production line;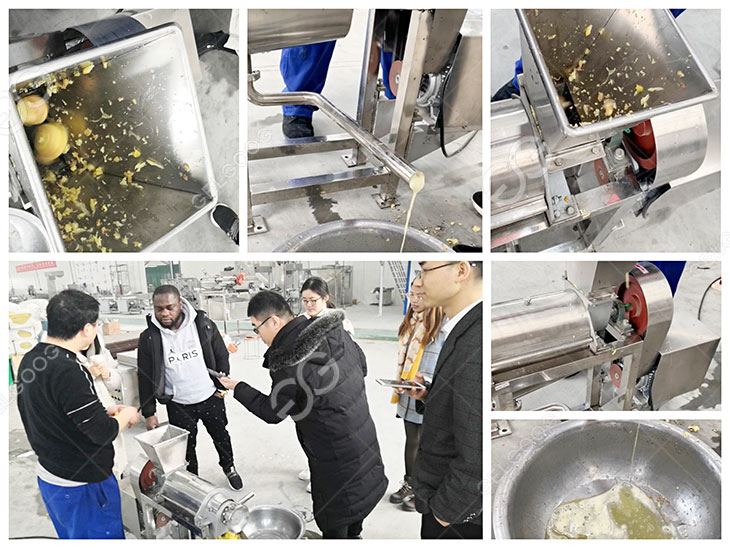 Ginger Extractor Structure
The whole ginger juice extractor machine material is stainless steel, composed of front support, feed hopper, screw, filter screen, juice container, rear support, slag discharge tank and other parts.
The left end of the spiral main shaft is supported in the rolling bearing seat, and the right end is supported in the handwheel bearing seat. The motor drives the spiral through a pair of V-belt pulleys to work.
How to Make Ginger Juice
The screw of the carrot juicer gradually increases the bottom diameter along the direction of the slag outlet and the screw pitch gradually decreases. When the ginger juice machine push the carrot by the screw, it will reduce the the volume of the screw cavity to form the squeezing of the carrot. At the end you can obtain the ginger juice.
Here is our ginger juice working process video for your reference!!
Because there are more fibers in ginger, we need to filter the squeezed ginger juice. You can choose either a rotary vibrating screen or a double filter to filter it. If you want to extend the shelf life of ginger juice, then you need to sterilize the filtered ginger juice. We can also provide you with filling equipment.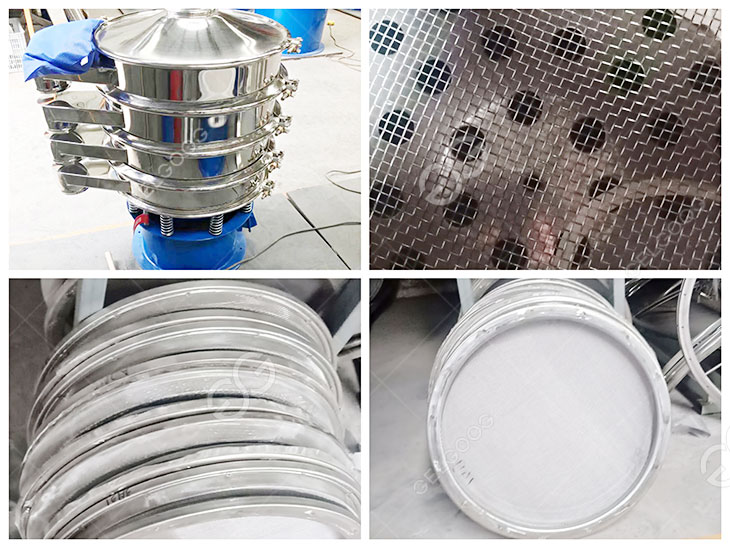 We can also customize the ginger juice production line according to your needs. If you have any needs about ginger processing, please feel free to contact us!