Description
A complete ginger juice production line is the prerequisite for starting the ginger juice business. A complete ginger juice production line includes: washing, peeling, juicing, filtering, enzyme inactivation, homogenization, degassing, sterilization, filling and other processes.
The above process corresponds to a specific ginger processing machine:
Bubble cleaning machine: used to clean the dirt on the surface of fresh ginger;
Brush type cleaning machine: used to peel and clean the cleaned fresh ginger;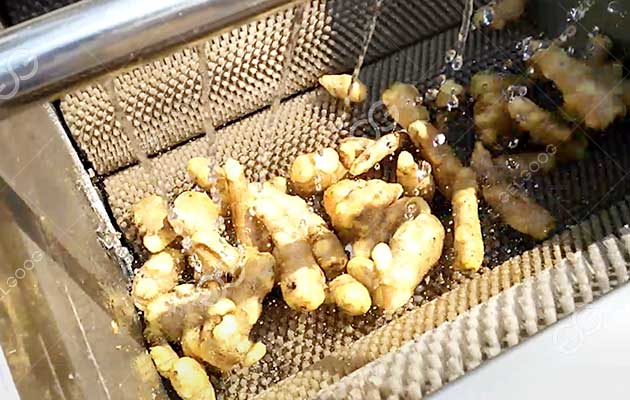 Picking belt:The woker can picked the worm-eyed, rotten ginger out;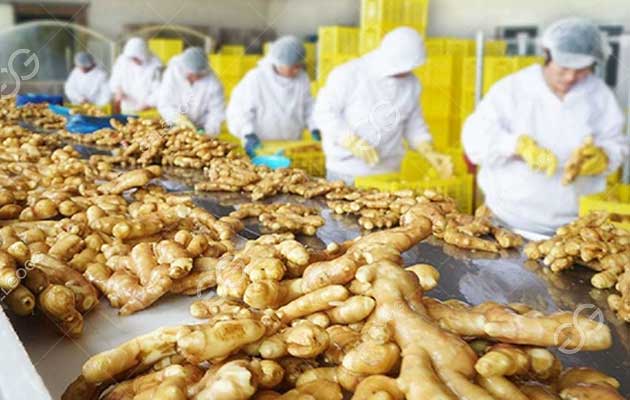 Lifter: Lift the cleaned and peeled ginger to the feed opening of the juicer with a lifter;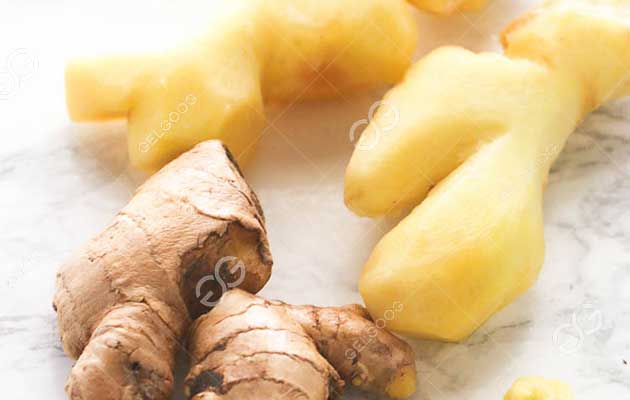 Ginger Chopping machine:before making the ginger juice ,you need to chopping the ginger ,it will greatly improve the ginger juice yield,the yields can reach 75%!!
Ginger juice press machine: Squeeze the ginger juice from fresh ginger and remove the squeezed ginger fiber;
Advantages of the ginger juice press machine:
▼The equipment occupies a small space, is flexible and convenient to install, and simple to operate;
▼The squeezing barrel and frame are made of high-quality SUS304 stainless steel for food machines, which meets the national food industry standards;
▼Its working pressure, squeezing speed, holding range, squeezing time, squeezing stroke, etc. can be adjusted;
▼Double-barrel interchangeable press machine, which integrates pressing and cloth, pressing and slagging processes can be carried out at the same time, which improves production efficiency and saves labor;
▼This equipment adopts hydraulic pressing method, which has high pressure and high speed, which can remove the moisture in the material.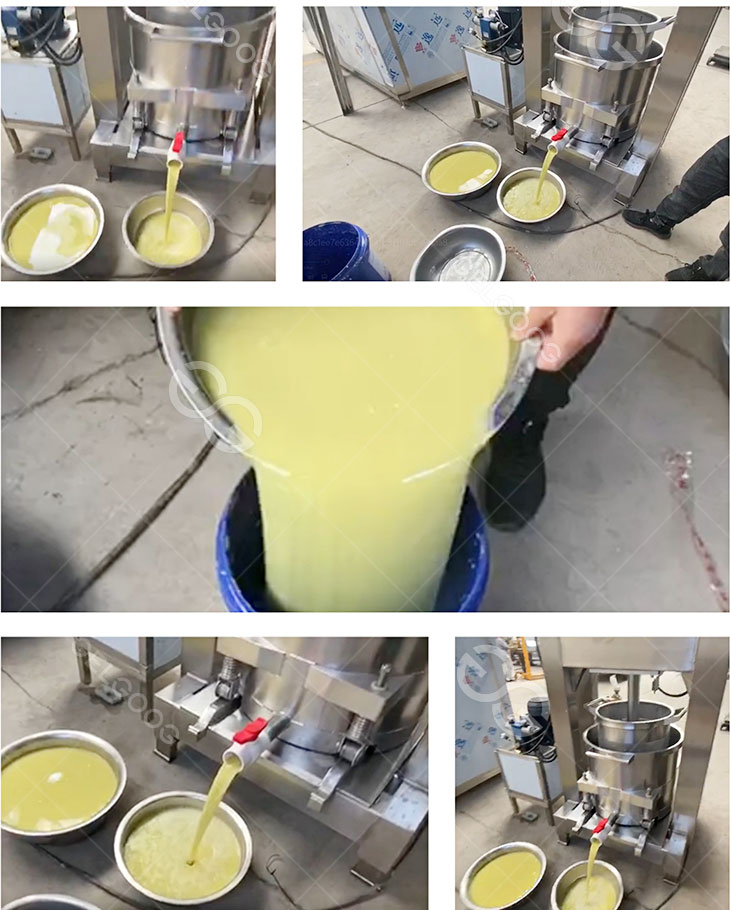 Rotary vibrating sieve: Pass the squeezed ginger juice through a rotary vibrating sieve to filter the ginger fiber and other impurities in the freshly squeezed ginger juice;
Enzyme killer: can reduce the browning phenomenon in the subsequent ginger juice production process and slow down the process of fermentation deterioration;
Homogenizer: High-speed shearing by mechanical force can make ginger juice more stable and taste more delicate;
Degasser: Vacuum degass ginger juice to prevent oxidation of ginger juice and prolong the juice storage period.
Sterilizer: Sterilize ginger juice;
Filling machine: Pack the processed ginger juice through the filling machine.
Advantages of ginger juice production line:
1. Fully automatic production process, saving manpower and material resources;
2. Stainless steel material to ensure the hygiene and safety of the ginger juice production process;
3. Support customized services and provide turnkey projects according to customer needs.
Features of ginger juice production line:
1. Two cleaning processes, cleaning more thoroughly;
2. Compact structure, beautiful appearance;
3. It is suitable for the juice production of various roots type fruits and vegetables;
Benifits of the ginger juice business:
After we get ginger juice, we can start a wide range of ginger juice business, such as shampoo and hair care, made into ginger juice for stir-fried vegetables, dipping vegetables, and ginger tea sauce drinks for tea shops, and so on.