Description
The automatic Ginger Cutting Machine can quickly cut carrot,ginger, bamboo shoots, turnip, potato, sweet potato, and other strip and corm melon and fruit vegetables into shreds and slices.By adding some blades on the machine, it can cut strips.This machine is suitable for the market,fast food delivery or food processing use.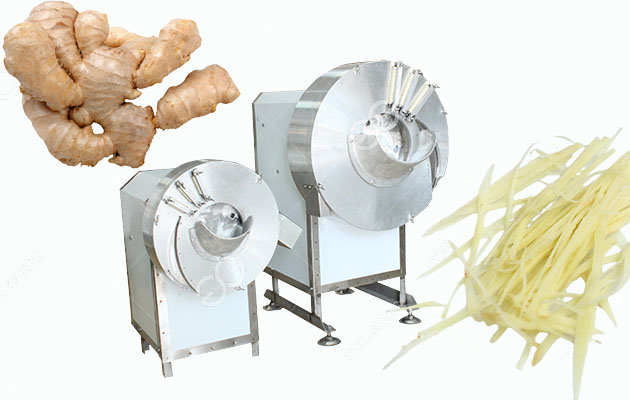 Introduction
With the characteristic of easy-to-use handling and convenient cleaning, the high-speed shredded and slicing cutting machine is suitable for food processing factory, catering industry, canteen and the food distribution center.The Blades are easy to remove and intall, add some small blades on the carrot strip cutting machine small scale, materials can be cut into strip shape.
Recommended spare parts: small blades, shim, large blade.You can get different cutting size by changing the correspondent cutting blades. The smallest cutting size that our machine can reach is slices with 1mm, and strips with 1.5mm.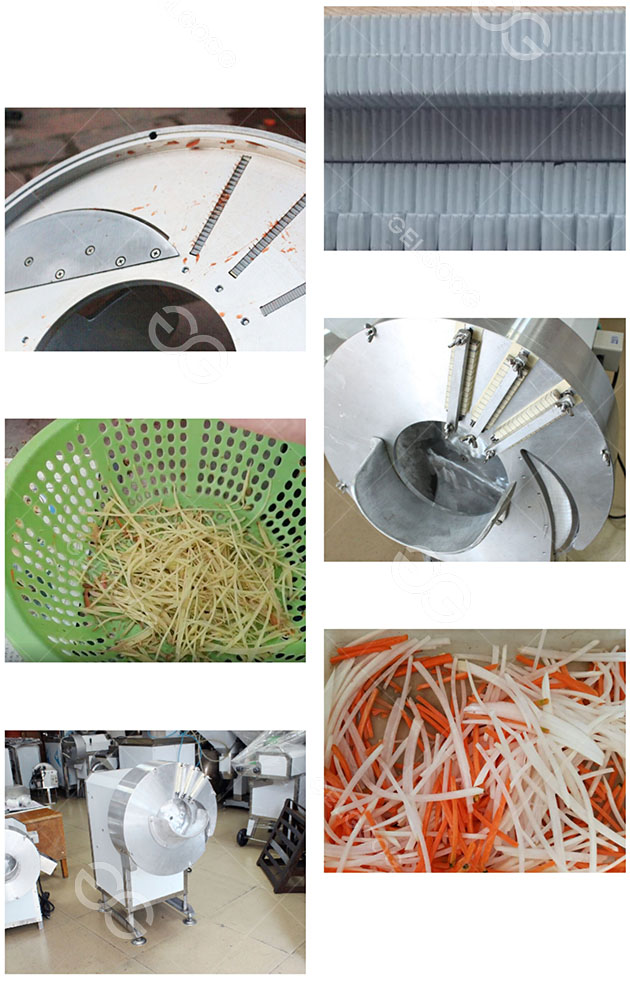 Ginger Cutting Machine Features:
1.The automatic Ginger Cutting Machine is easy to operate and convenient to clean, is widely used in different kinds of food procesing industries.
2. It is made of 304 stainless steel and has been passed the CE certificate.
3.This  machine can not only cut  slices,but also the strips.The specification of slices is 1-8mm,the thickness of strip is 1.5-5mm adjustable.
4.The products surface after cutting is smooth and tidy.
5.The operation is simple,you just need put the material into the machine,it will automaticly cut the material into slice and strips.
Parameter
| | | |
| --- | --- | --- |
| Model | GG-503 | GG-501 |
| Thickness of strip | 1.5mm /2mm | 1.5-5mm adjustable |
| Length of strip | longest of 20cm | |
| Specification of slice | 1-8mm | 1-8mm |
| Capacity | 150-250kg/h | 500-800kg/h |
| Power | 220V, 1HP | 220V, 1HP |
| Dimension | 540*400*560mm | 650*550*880mm |
We also have bulb vegetable cutting machine for your reference!