Description
The Italian tomato paste production line can crush the ripe tomatoes, beat them to remove the seeds and skin, and then cook them again to concentrate them into a looser, brighter red, and fresher paste.
The Italian tomato paste production line mainly include tomato washing ,drying pre-heating ,crushing,cooking,filling,pasteurization.This tomato processing have the following small tomato paste processing machine:
Tomato washing machine
The tomato washing machine is also called toamto floating washing machine,it is special designed for tomato washing.
Tomato pre-heating machine
Before crushing the washed tomato,Italian always to pre-heating the tomato at 55℃-70℃.In the process of crushing and preheating, low-viscosity tomato paste is produced by slow preheating, so that pectinase decomposes pectin to a certain extent.
Tomato crushing machine
Tomato crushing can crush whole tomatoes into 2-5mm in a complete airtightness of the cavity , the sanitary condition is better than that of the general crushing machine, and the noise is low.
Tomato cooking machine
The tomato cooking machine is also called jacketed pot,it with a mixer.This mixer can stir the added materials later evenly, and it can avoid the paste pot in the process of boiling the ketchup.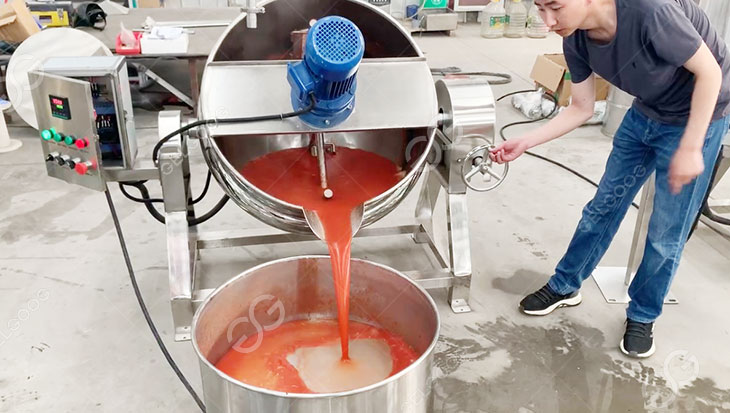 Tomato filling machine
Filling and sealing machines are mostly used for Italian tomato sauce;
The hose filling and sealing machine has a high degree of automation, automatic tube loading, color labeling, filling, sealing, batch numbering, tail cutting, and tube discharge;
And the tube ketchup will last 30 to 45 days;
The tube is easier to use, then put the tube back in the refrigerator.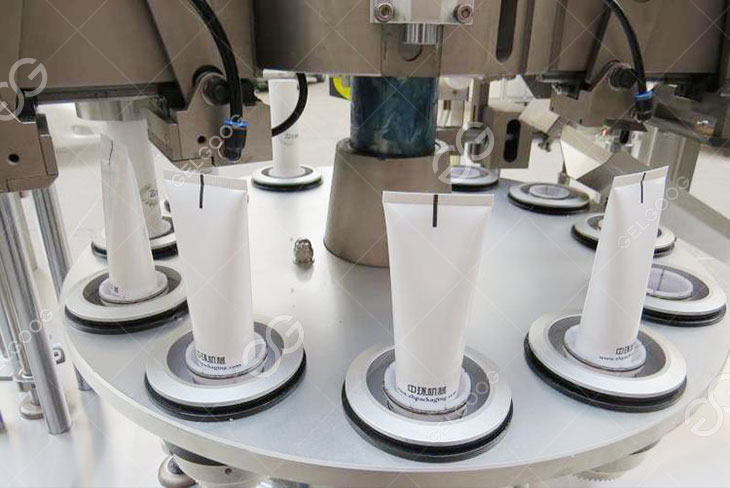 Tomato pasteurization machine
After filling and sealing the tomato paste ,Italian usually to pasteurization the tube toamto paste in the hot water ,it can kill the bacteria produced in the tube cap and the tube head in contact with the air.