Description
Our mango weight sorting machine can sort 300 mangoes per minute, and the sorting accuracy is ±0.1g. It is not only efficient but also reasonably priced. It is one of the necessary equipment for mango pre-processing.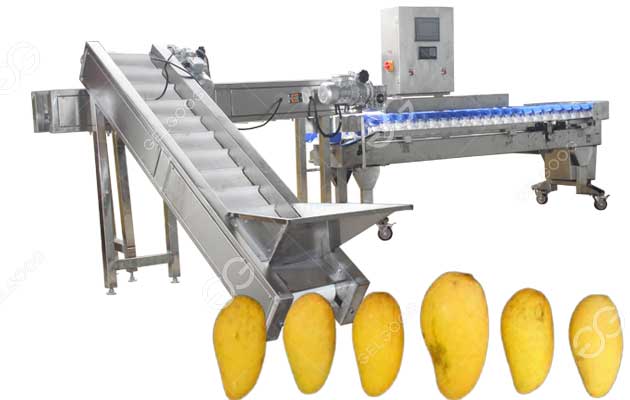 Mango Fruit Grading Machine Features
1: Save labor. One weight sorting machine can replace about 6-10 people.
2: Reduce the chance of artificial contact with the product and meet the requirements of food HACCP safety.
3: The parameters of the product classification section can be set freely according to needs.
4: The sorting speed is fast, up to 300 times per minute.
Mango Sorting Machine Parameters
Item
Lifting
Conveyance
Sorting
Dimensions
1500*700*1200mm
2500/*300*1100
mm
3000*900*850
mm
Power
0.37Kw
1.1Kw
Voltages
380V/50HZ,Three phase
Capacity
240pcs/min
Materials
Stainless Steel 304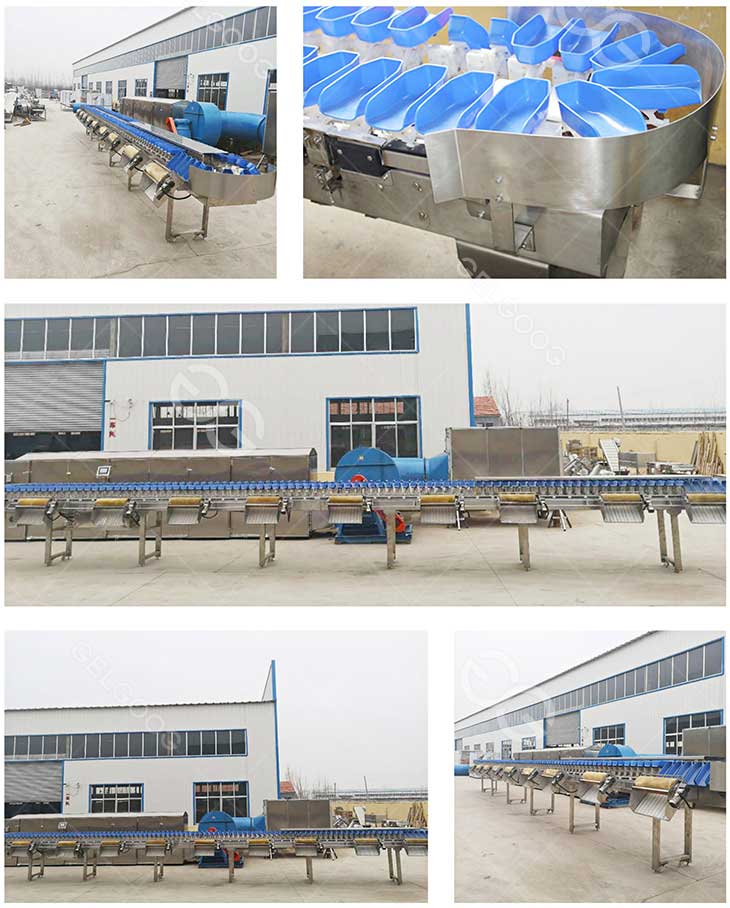 Advantage
The CNC system is easy to operate
It adopts intelligent manual touch screen, can store 4 packages, built-in production records, and can record the number, weight and ratio of each level in detail.
Reasonable design of stable frame
The main frame is made of stainless steel, corrosion-resistant and not easy to rust, and baffles are set on the periphery to prevent the product from being thrown out. The design is scientific.
Imported weighing system
The sensor is imported from METTLER TOLEDO in Switzerland and HMB in Germany, with small error, accurate to 0.1g.
Material box sorting method
The size of the material box can be customized according to the product. The material box is made of food-grade resin, which is more hygienic, wear-resistant, easy to disassemble and disassemble without tools, and is convenient for cleaning
Stable performance of electronic control system
The control system is designed and customized according to the international waterproof level IP65 or IP67, and can be customized according to customer requirements
After sorting the mango ,we also support mango packaging machine ,we can packaging the different size mango then sold them into the supermarkt with huge added profits!