Description
The onion size sorting machine can grading the onion into 5 different size levels. It is specially suitable for the classification of round, oval or similar shaped fruit and vegetable products. such as onion, potato, sweet potato, garlic ect.
This machine is divided into three or four or more levels according to customer requirements, which are small, medium, large, large and small.

Onion Grading Machine Advantages
Food grade stainless steel
Divide onion into multiple levels
Customize the size according to your request
Polishing treatment, no damage to fruits and vegetables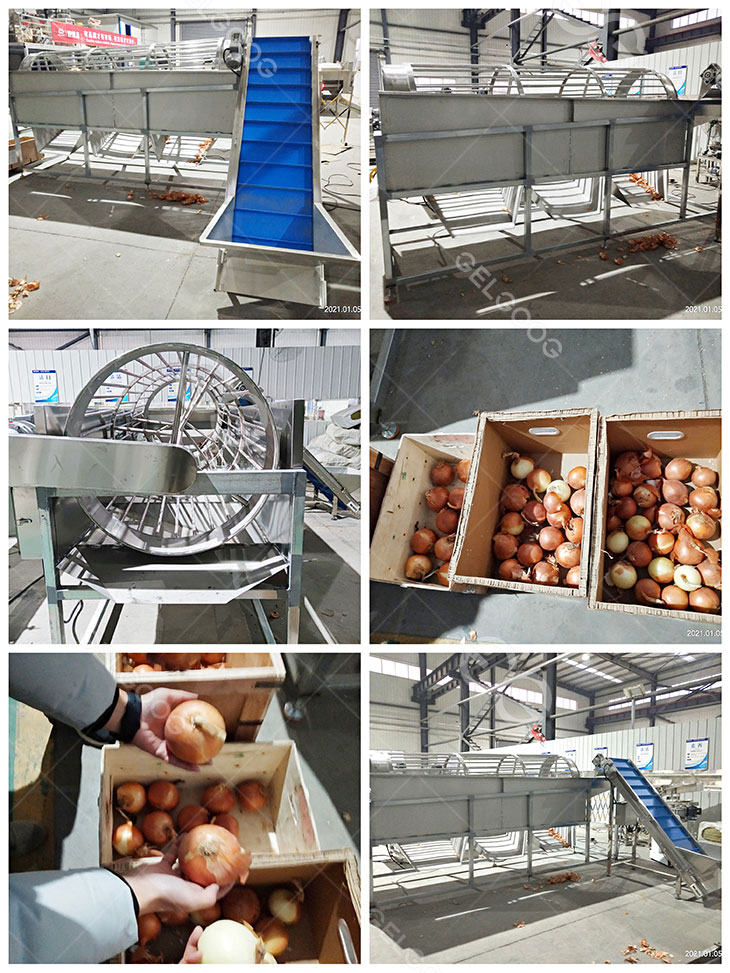 Onion Grader Working principle
Pour the onion into the hopper of the elevator and transport it to the drum, forward by the built-in auger
Advancing, the appropriate apertures in order from small to large fall into the receiving trough body, and discharg from the pouring port, thereby
Here is our onion grading machine working process in our factory for your refeence!!
It can evenly divide the onion into various sizes and specifications,and we can customized the grading aperture according to customer's requesdt.
Onion Size Sorting Machine Parameters
Production capacity: 2-10t/h
Equipped with power: 6Kw
Grading level: Level 5
Dimensions: 5500*1000*1700mm
After the onion grading process,we also habe onion peeling machine,and onion dicing machine to slicing the peeled onion into onion rings for frying ect.
If you have any problem in onion processing welcome to contact us,we can also support you the turnkey solutions!