The customer came from Cameroon, and the customer requested to come to the factory to visit and test the machine before making a decision. First, I picked up the customer at the airport, arranged food and lodging for the customer, and took the customer to the factory. According to the customer's request, the workers in our factory prepared the cut pineapple and equipment for the customer in advance.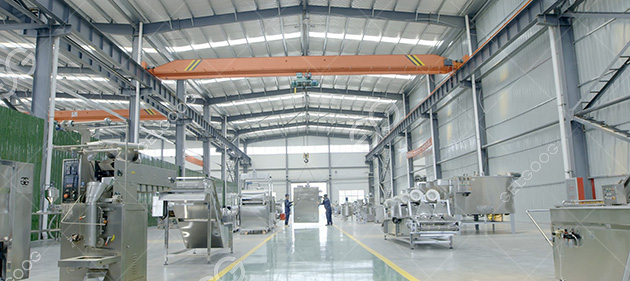 After our reception staff took the customer to the factory, they were shocked by the scale of our factory and highly praised the strength of our company. Then our colleagues took the customer to visit the factory. When it comes to the test machine link, our workers skillfully operate the machine and put the pineapple pieces together in the feeding port. As the bottom diameter of the screw increases along the slag outlet direction and the pitch decreases gradually, when the material is pushed by the screw When the volume of the spiral cavity is reduced, the material is pressed. The pineapple juice was squeezed out in a short while, and the staff hurriedly took the container to pick it up. The pineapple juice squeezed out by our screw juicer is not only delicious without any additives, but also has a very high juice yield.Here is the video when we test the screw juicer for Cameroon customer for your reference!!!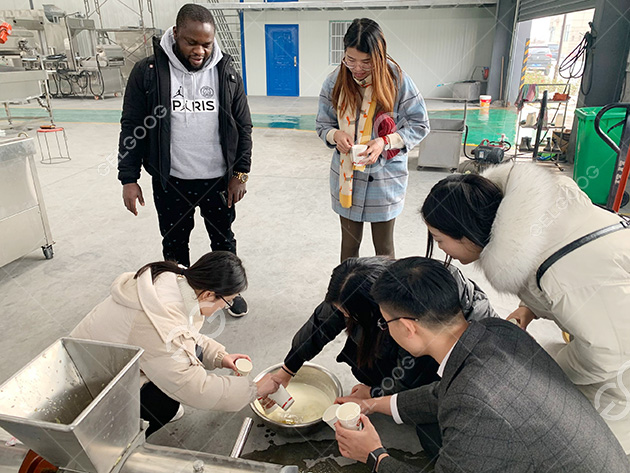 Our colleague invited the customer to taste the pineapple juice squeezed out by our screw juicer on site. The customer was very satisfied with the equipment and immediately placed an order for us and said that if we open the local market in the future, we need to expand our business scale and hope Continue to work with us!