Description
Strawberry  jam making grinder machine is also called colloid mill. It uses the centrifugal force generated by the high-speed rotation of the stator and rotor to crush, emulsify, and homogenize strawberries into delicious strawberry jam.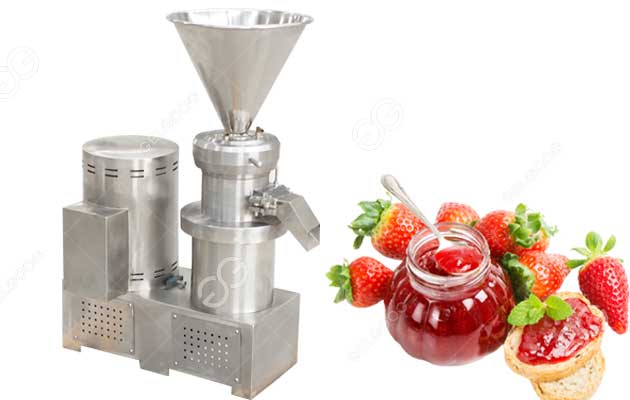 Through the relative movement of stators and rotors of different geometric shapes under high-speed rotation, the processed strawberries are subjected to strong shearing force, frictional force, and impact under the action of their own weight, air pressure and centrifugal force through the annular variable gap.
Strawberry is effectively dispersed, crushed, emulsified, and mixed under the action of combined forces such as force and high-frequency vibration to obtain strawberry jam.
Advantage
▼It has a wide range of applications and can process similar berries such as strawberries, blueberries, grapes, etc.;
▼The distance between the stator and the rotor can be adjusted at will according to the nature of the material and actual use requirements;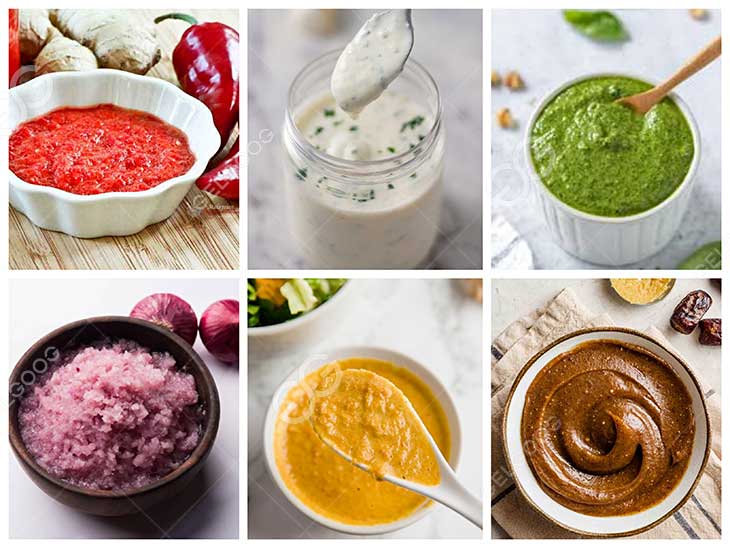 Model
GGB-50
GGB-80
GGB-110
GGB-130
GGB-180
GGB-240
GGB-300
Output size
(mesh)
50-100
50-100
100-200
100-200
100-200
100-200
60-200
Capacity(kg/h)
70-80
70-100
300
400-600
800-1000
1500-2000
3000-4000
Power
(KW)
1.1(380V)
1.5(220V)
4(380V/220V)
7.5
15
18.5
45
75
Weight
(kg)
50
150
175
285
340
1300
1600
Strawberry colloid mill has excellent superfine pulverization, dispersion, emulsification, homogenization, mixing and other efficiencies. The processed strawberry particle size can reach 2-60 microns, and the homogeneity can reach more than 95%. It is an ideal equipment for ultra-micro processing.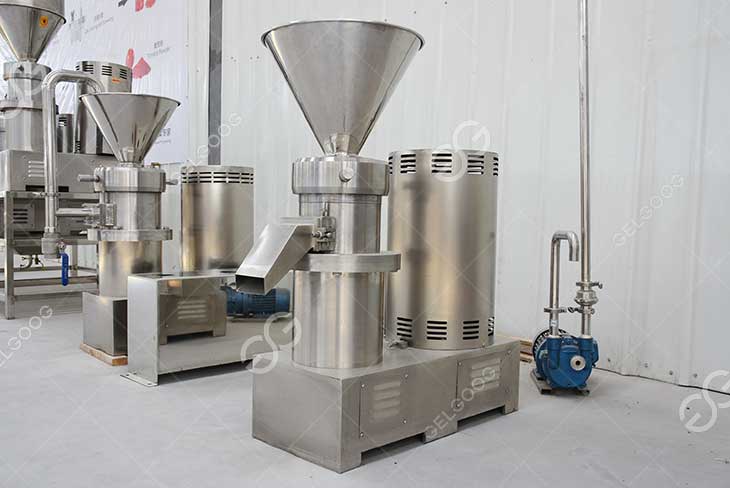 It combines the various properties of homogenizers, ball mills, three-roll mills, mixers and other machinery, and its efficiency is several times that of the above-mentioned machinery.
Strawberry Paste Grinder Features
▼The main parts are made of stainless steel, corrosion-resistant and non-toxic;
▼Novel design, convenient use, convenient installation and maintenance, and high efficiency;
▼Reasonable structure, novel appearance, small footprint, environmental protection and energy saving;
The strawberry jam maker can retain the original fruity aroma and nutrients of the strawberry, and this strawberry jam is 100% natural and does not contain any pectin.