Description
The ginger garlic paste grinding machine can process ginger and garlic into puree or paste products. It can retain the original color and nutrition of ginger and garlic to the greatest extent.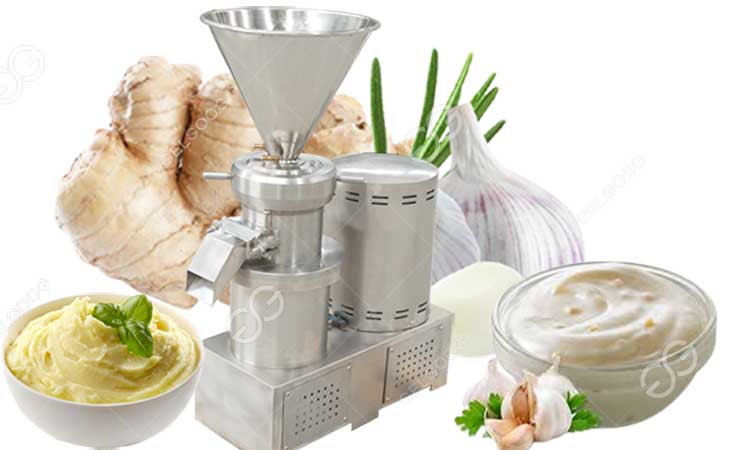 Application
1.lt is the basic machine for all types of paste products.such as garlic,ginger, onion,chili,yam,tomato,spinach, etc.
2.The garic paste granding machine is an essential equipment for depprocessing of vegetables and fruits and widely used in restaurant, flavoring plants, food factory,food processing plant.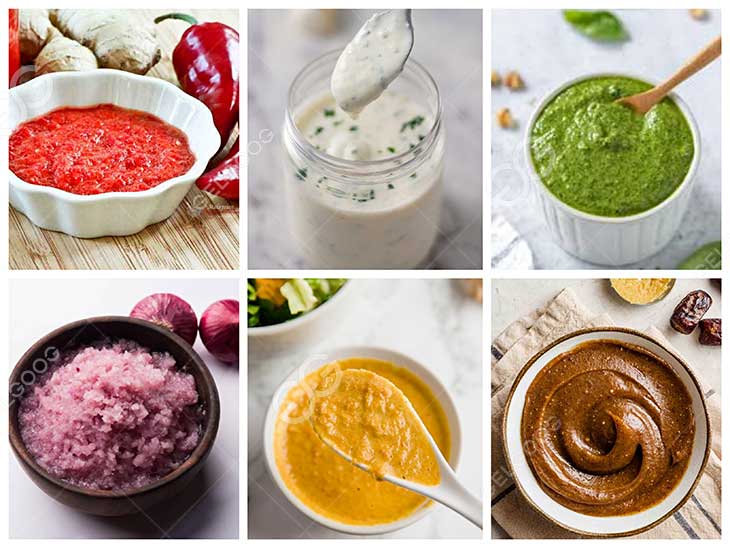 Ginger Garlic Paste Grinding Machine Features
1. The preferred equipment for ultra-micro processing of fluid/softened materials.
2. Various specifications and complete varieties.
3. The parts have high hardness, good wear resistance and long life.
4. Convenient disassembly and adjustable fineness.
5. According to the fineness, the tooth profile has rhombus tooth and oblique tooth.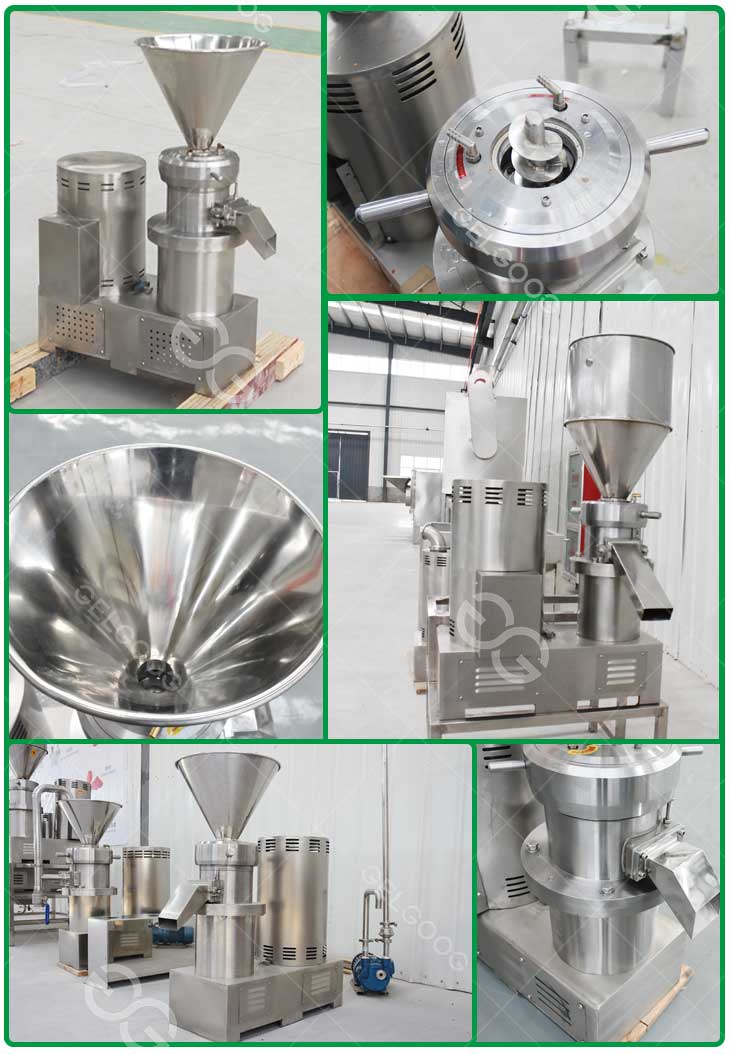 Ginger Garlic Paste Grinding Machine working principle
The conical rotor rotates at high speed and forms relative motion with the conical stator. When the processed material passes through the annular gap between the stator and the rotor, under the action of gravity and centrifugal force, huge shearing force, frictional force, and high-frequency oscillation effect are formed. To achieve the purpose of effective separation, crushing, mixing, etc., so that ginger/garlic can be effectively refined.
Here is our youtube video of the ginger garlic paste grinding machine working process for your reference!
 Ginger Garlic Paste Maker Parameter
Model
GGB-50
GGB-80
GGB-110
GGB-130
GGB-180
GGB-240
GGB-300
Output size
(mesh)
50-100
50-100
100-200
100-200
100-200
100-200
60-200
Capacity(kg/h)
7-8
70-100
300
400-600
800-1000
1500-2000
3000-4000
Power
(KW)
1.1(380V)
1.5(220V)
4(380V/220V)
7.5
15
18.5
45
75
Weight
(kg)
50
150
175
285
340
1300
1600
Garlic Paste Maker Advantages
Good structure, small volume.
Time and electricity saving, high production output.
Easy to use and maintain a low fault rate.
Full stainless steel, hygiene, healthy.
If you have higher requirements on the fineness and taste of ginger/garlic, it can also be used with a homogenizer, which can improve the uniformity and stability of ginger and garlic sauce. Increase the retention period of ginger/garlic sauce, reduce the reaction time to save a lot of catalysts or additives, change the consistency of the product, and further improve the taste and color of ginger/garlic sauce.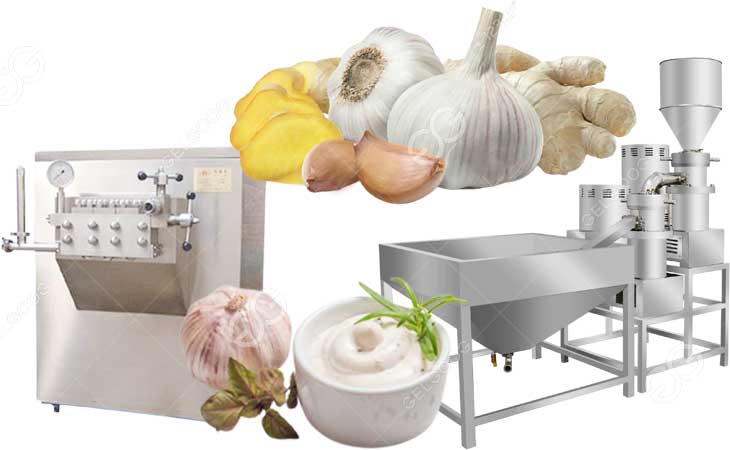 If you want to mass produce ginger/garlic sauce, in addition to a homogenizer, you also need to consider how to clean and peel the ginger and garlic, and whether you need concentrated sterilization after homogenization, and your final choice How to package prepared ginger/garlic sauce.
We can provide you with a complete garlic sauce production line plan, of course, we can also provide you with a plan design according to your specific needs! You are welcome to leave a message with us at any time, and we will provide you with a turnkey project for the ginger/garlic sauce production line!