Description
The tomato puree making machine uses 10 sets of blades to rotate at a high speed to cut tomatoes, which can break the tomatoes into fine particles or puree. The blades can also be removed to reduce the fineness of the crushing. It is suitable for various food seasonings.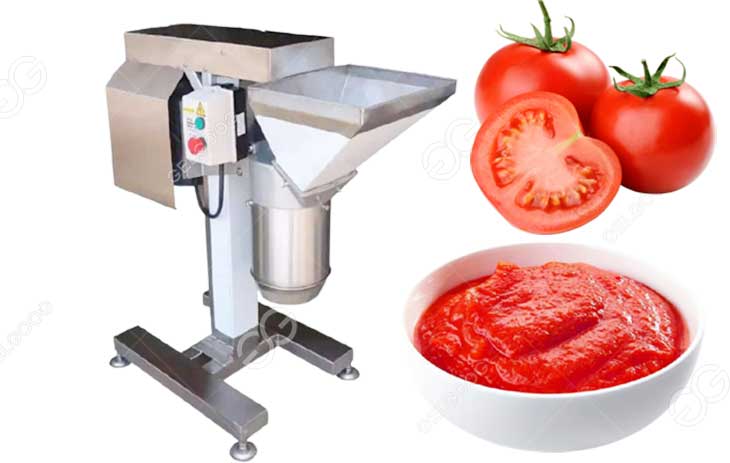 Tomato Puree Machine Features
The cutting thickness can be adjusted by increasing or decreasing the blade, the breaking speed is fast, and the output is large;
The blade of the fast beating machine is sharp and durable, and the cutting effect is good;
Breaking through rapid cutting of multiple pairs of knife sets;
Simple operation and convenient cleaning.
This machine is made of stainless steel, wear-resistant and durable, and meets food hygiene standards.
Industrial Tomato Puree Machine advantages:
1. SUS304 stainless steel material
Convenient cleaning, long service life, corrosion resistance, and food safety.
2. Assemble ABB copper core motor
abb pure copper core motor, a world-famous brand, can run continuously for 72,000 hours without failure, and is capable of continuous operation.
3. Enlarge the feed inlet
Enlarge and deepen the material opening to facilitate material delivery, safer and higher output
4. Use blade cutters
Stainless steel blades are durable and corrosion-resistant. The number and angle of the blades can be adjusted to adjust the thickness of the product. It is simple and easy to operate.
5. Waterproof start-stop switch
IP54 level, safe and waterproof switch, so that safe production can reach a professional level.
6. Export funnel design
The outlet of the hopper equipment makes it more convenient and thorough for the material to go out, and prevents the material from splashing outside.
Commercial Tomato Puree Machine Technical Parameters
Machine size: 800(L)X380(W)X1000(H)
Processing capacity: 600-800kg/h
Voltage: 220V or 380V (optional)
Power: 2.2kw
Machine weight: 120kg
Designed by the principle of balance of material force, it covers a small area and is very suitable for market stalls, hotels, canteens, sanitary catering and food processing plants and other units. If you have a larger processing demand for tomato puree making machines, we also have related small tomato paste production lines for your reference. We can also provide customized services according to your specific needs. Please feel free to contact us for any tomato processing equipment contact us!