The tomato sauce manufacturing plant cost is mainly affected by the price of the factory land and the price of tomato sauce processing equipment. The price of the tomato paste processing equipment ranges from tens of thousands to hundreds of thousands.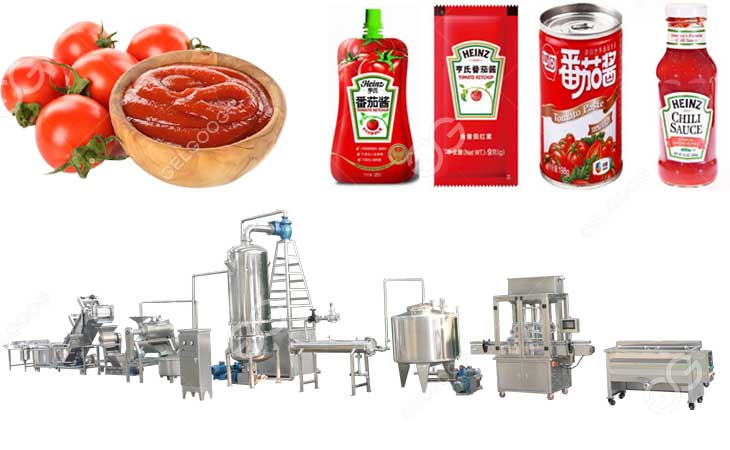 This is mainly related to the tomato sauce manufacturing process. Our ketchup processing technology mainly includes washing, air-drying, sorting, crushing, pulping, concentration, sterilization, filling and other processes. Different processing equipment is selected for different manufacture processes, and the prices are naturally different.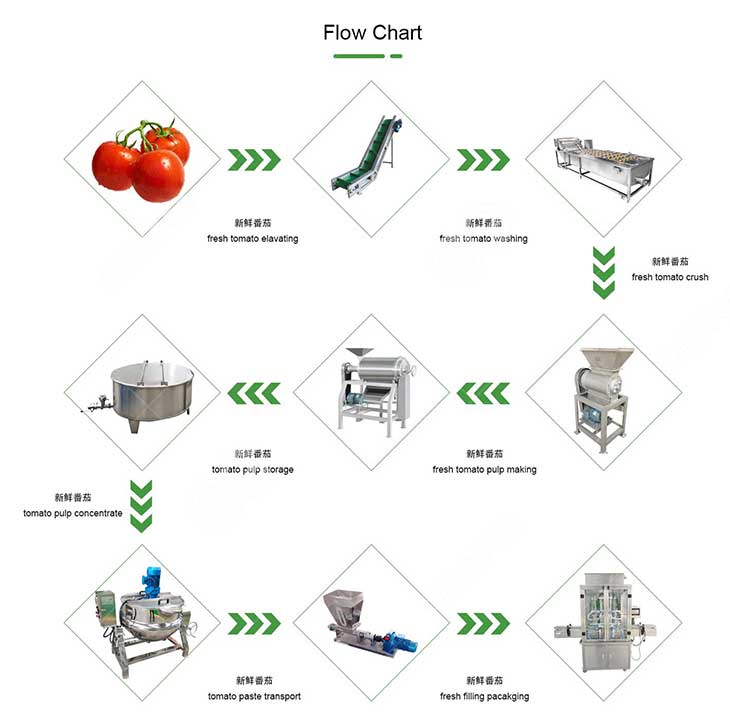 How to make tomato sauce
Air bubble washing machine:Under pressure of air bubble and water spraying to clean those tomatoes.
Crushing machine:To crush tomatoes for the preparation of pulp making;
Pulp making machine: The machine in the form of single-channel, automatic separation of tomato pulp and residue;
Temporary storage tank:The tank is made of high-quality SUS304 stainless steel is used for stroage the tomato pulp temporarily;
Here is our tomato paste processing plant workign process for your reference!!
Cooking Pot:Used to concentrate tomato pulp, evaporate excess water;
Tomato paste filling machine:Filling tomato sauce/ketchup into different size of bottles, tins.
Tin Bottle Capping Labeling Machine:After filling the tomato sauce into bottle and tine,you need you capping them and labeling your logo on the bobttle surface.
Pressurization Machine:Pasteurize the sachet in 80 degree water.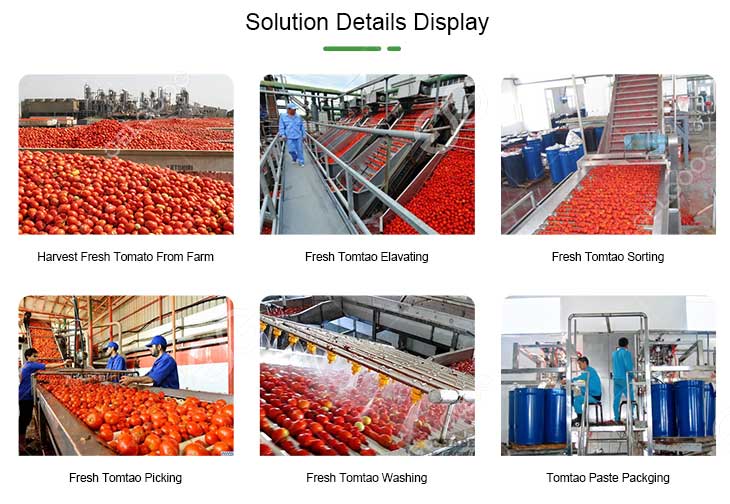 Secondly, the tomato processing plant layout is also a factor that affects the cost. The equipment installation and positioning of our tomato paste production line adopts segmented positioning and modular control. The layout and routing are designed according to the size and characteristics of the plant to ensure the rationality of on-site construction and operation. And a good on-site working environment;
All production links consider energy-saving design and heat recycling issues, which greatly reduces energy consumption and saves energy by more than 20% compared with equipment in the same industry;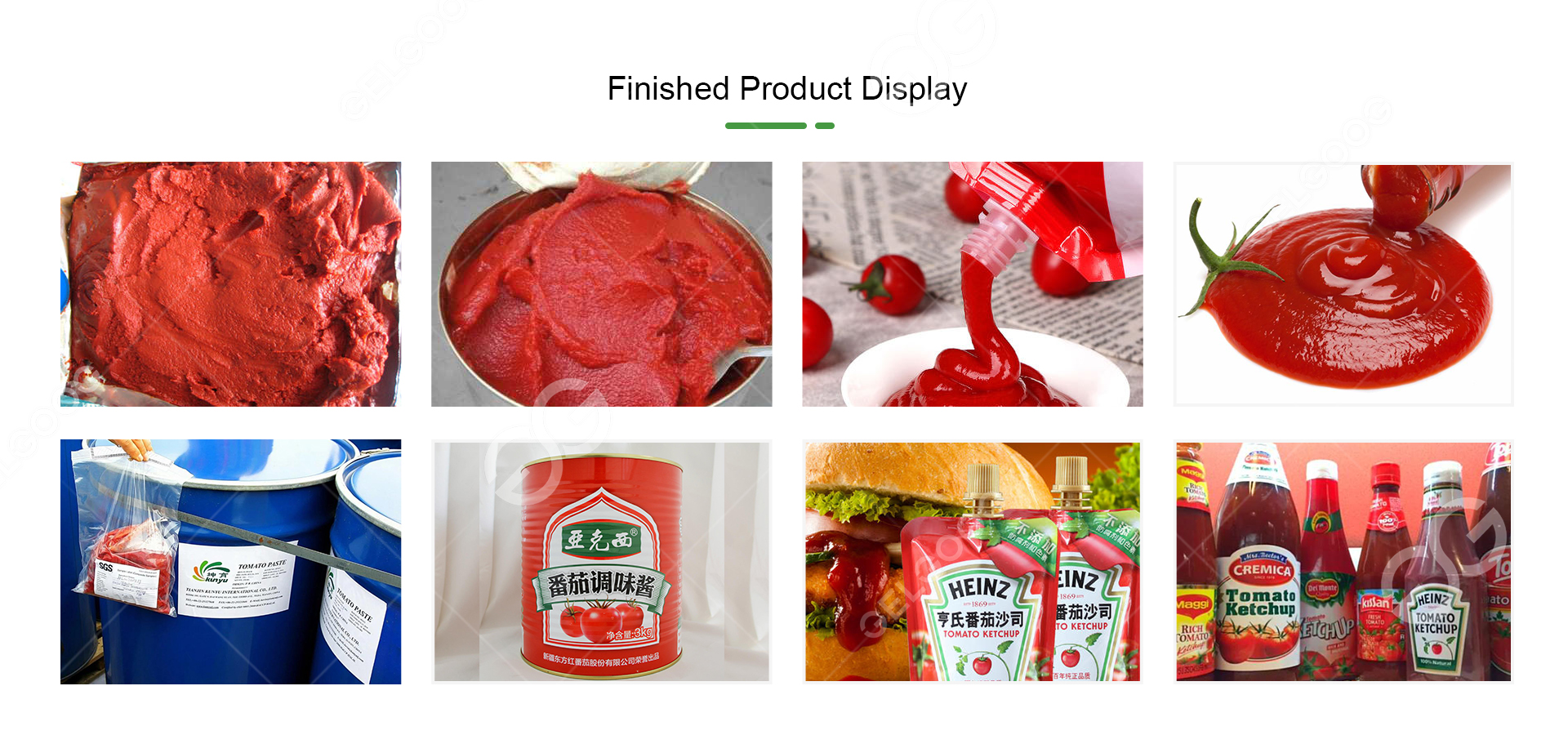 In the production process, the entire process design and pipeline connection arrangement take into account the retention of the original natural aromatic components of the product. The cooling and heating process and the material transfer are completed in a short time and a short distance, which reduces the oxidation reaction of tomato sauce at high temperatures. The quality damage caused.
If you want to know how to make tomato sauce for business,or how to make tomato sauce factory,you can contact us freely online.We have 10 years experience in tomato paste manufacturing ,and we can customize the production line according to your request,and we provide installation and commissioning services, and train Party B's engineers during the equipment manufacturing process and installation and commissioning process.