The vegetable cutter prices in sri lanka depends on various factors such as the model of the vegetable cutter, the processing capacity and whether it is fully automatic, the market situation of Sri Lanka's stainless steel, and the price ranges from several thousand to tens of thousands.
In general, Sri Lanka has vegetable cutting machine, vegetable cutters, potato slicer, potato chips cutting machine and other cutting machines. Different types of vegetable cutters have different prices in the Sri Lankan market.
Take potato chip cutting machines as an example. There are many models of potato chip cutting machines in Sri Lanka, including fully automatic and semi-automatic machines, machines with different output sizes, and machines with finer cutting sizes. Some can only handle potato chips, and there are also multi-functional cutting machines. Different models have different prices, so the potato chips cutting machine price in sri lanka should be based on their own needs.
If you do not have high requirements for the potato processing capacity and the added value of the vegetable cutter, we recommend the potato slicer in sri lanka, also known as the potato chip cutting machine. It is a machine specially designed for slicing. The whole machine is made of high-quality food grade 304 stainless steel. It can cut slices of 1.5-6mm. The slice thickness can be adjusted by adjusting the screw on the blade.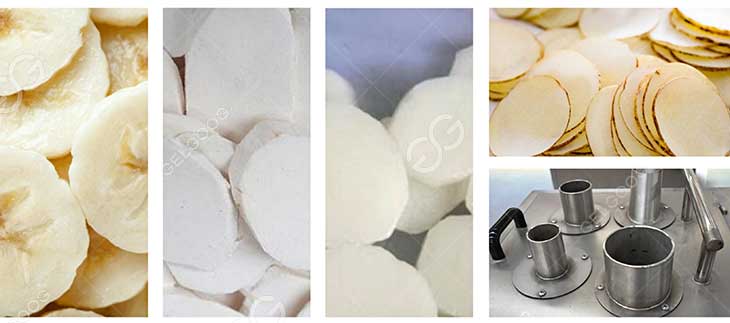 It is not only suitable for potato slicing, but also for slicing cassava, yam, banana, sweet potato, carrot, etc., as well as cutting onion rings. It can be used as a stand-alone machine or can be used with fruit and vegetable cleaning equipment, air-drying equipment, and packaging equipment for Sri Lankan French fries processing, hotels, restaurants and related food processing industries.
If you also want to carry out vegetable cutting business, or vegetable cleaning, cutting, air drying, packaging or a series of related businesses in Sri Lanka, you are welcome to leave a message with us at any time. We can provide you with the most professional equipment and one A complete set of vegetable pretreatment solutions! !