Description
The multi-function vegetable cutting machine material is stainless steel,it is multi-fuinction suitable for vegetable processing such as potatoes, radishes, sweet potatoes, carrots, onions, eggplants, cucumbers and pickles.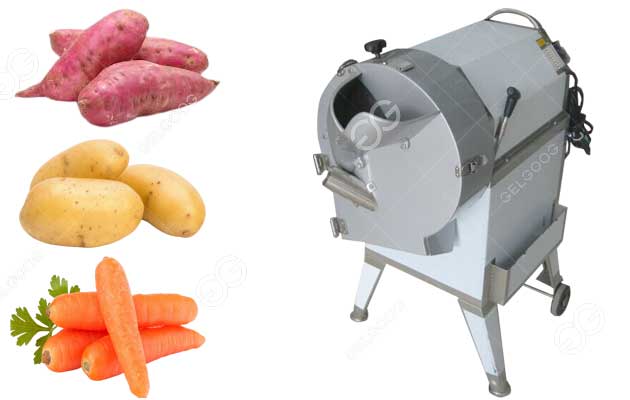 Multi-Function Vegetable Cutting Machine Advantage
◆ One machine for multiple purposes, root vegetables, and can be sliced, shredded, strips, dices, segments, etc.
◆ The size of cutting vegetables can be adjusted according to different needs, which is convenient and quick. A total of three sets of knives are distributed randomly.
◆ High cutting efficiency, saving labor input
◆ Double frequency conversion speed control, simple, convenient and safe operation.
◆ Equipped with a safety control system, which effectively protects improper operation personnel.
◆ The whole machine is made of high-quality stainless steel, conforms to national food standards, and fully adapts to various complex environments.
◆ Thoughtful design, reasonable structure and long machine life.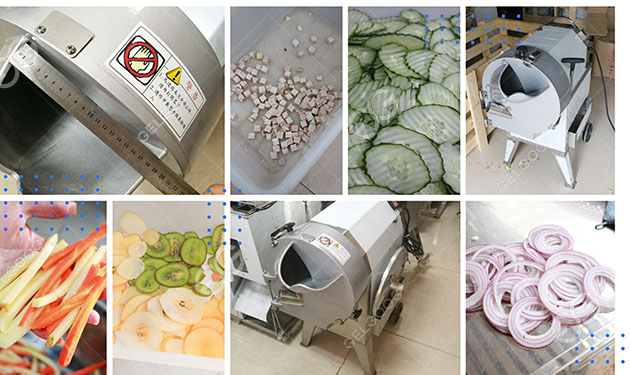 Vegetable Cutting Machine Specifications:
Leaf vegetable cut specifications: 160mm adjustable.
Root and stem slices: 1-10mm Bulb slices: 2-10mm square wire
Dice bulbs: 8mm, 10mm, 12mm, 15mm, 20mm multi-function double-head vegetable cutting machine with dual-frequency modulation function; one is for cutting leafy vegetables, such as shallots, garlic sprouts, leeks, celery, cabbage, green vegetables, etc.
One machine with multiple functions, powerful functions; high output;convenient cutter head replacement;simple operation, convenient cleaning;suitable for food processing plants, catering industry, canteens, and catering distribution centers.
Parameter
| | |
| --- | --- |
| Model | GG-312 |
| Power | 220v/380v |
| Weight | 70kg |
| Dimension | 720*550*900mm |
| Capacity | 300-600kg/h |
Here is our vegetable cutting machine commercial working process in our factory for your reference!!
If you just want to slice the vegetable and fruit ,we also have another type machine-banana chips slicer for your reference!!