Description
The potato peeling washing machine is mainly used for the peeling and washing of potatoes.It have two different roller brush:hard type and soft type.
Hard roller brush function:washing and peeling.
Soft roller brush function:just washing no harm to the potato surface.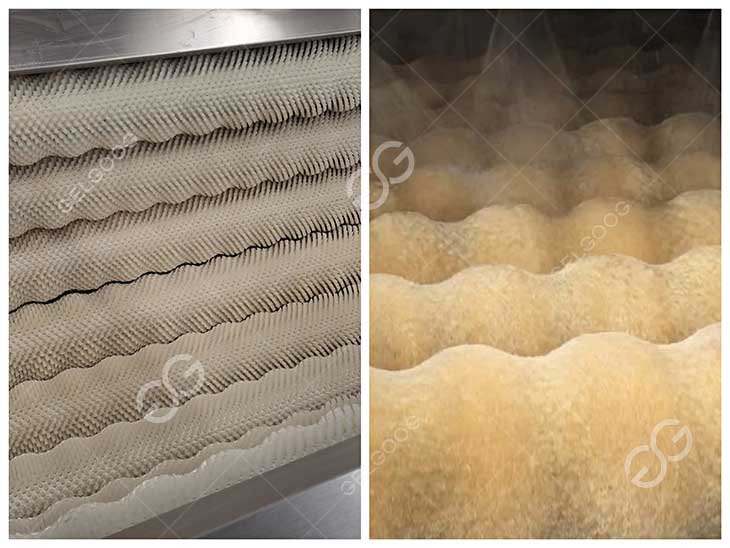 Industrial Potato Washing Machine Features
▼clean peeling, fast speed, high efficiency;
▼novel appearance,compact structure, light weight, convenient handling, simple operation;
▼adopts all stainless steel shell, rust-proof, corrosion-resistant, clean and hygienic .
This machine is suitable for potato processing enterprises, food factories, and large catering industries.
Potato Washing and Peeling Machine Application
This machine is suitable for peeling and peeling potatoes and sweet potatoes, refurbishing old potatoes, peeling and cleaning sweet potatoes, cassava, yam and similar vegetables, with extremely high removal rate, low breakage rate, cleanliness and high efficiency. Save a lot of manpower and time!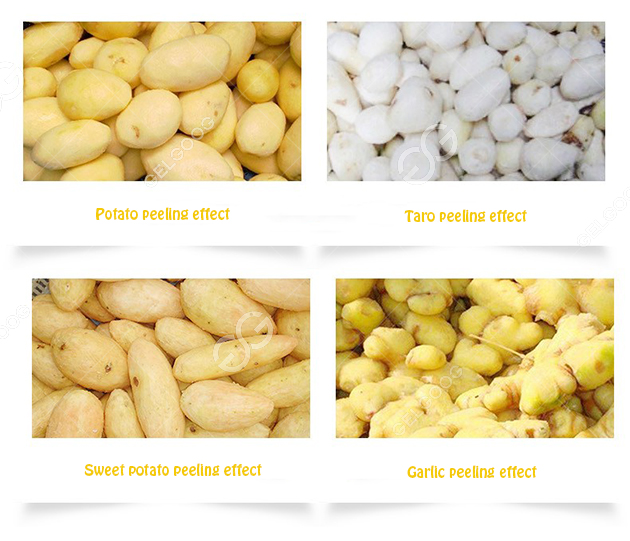 How Are Potatoes Commercially Washed?
The brush roller cleaning machine uses the high-pressure fan wind and the pressure of the water pump to make the water produce a strong stirring movement, so that the potatoes are tumbling in the water, and the hair roller rotation and high-pressure spray are combined with each other to achieve the special cleaning effect.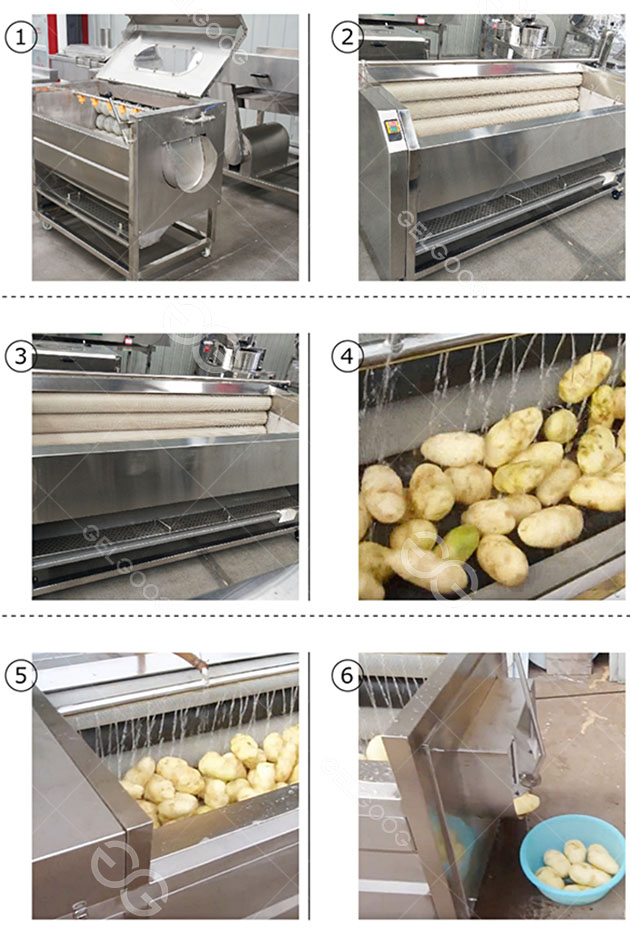 The brush cleaning machine have an automatic spray system. Fresh potatoes achieve the cleaning effect through the friction between the brush and the brush, and between the brush and the material. Sundries, soil, hair, etc. will be discharged from the rollers.
Potatoes Washing Machine Instructions
1. Turn on the power, start the switch, and after the machine is turned on, put the potatoes into the tomato washing machine.
2. Turn on the water inlet switch, like water in a rotating drum, adjust the volume appropriately, and start the switch.
3. After the potato washing machine ended working,turn off the power switch and the water inlet switch. Depending on the peeling of the potatoes, the potato skin can be removed. You can open the tube door and turn on the power switch. The potatoes will automatically move from the tube door under the rotation of the dial. Unload.
4. During use, if there is an abnormal situation, you should quickly turn off the power switch, and restart after troubleshooting to make it work normally.
After wahing and peeling the potatos,you need a potato strip cutting machine to cut the potato into potato chips and then frying them into the french fries.