Ketchup is a sweet and sour sauce that is commonly application in restaurants to season various steaks and western foods. We can get tomato sauce by tomato sauce processing plant to process fresh tomatoes with tomato redness.
Nutrients such as vegetarian, protein, and natural pectin are more easily absorbed by the body than fresh tomatoes.
Ketchup is a reddish-brown, uniform sauce with a certain consistency. The production of ketchup has the following steps:
1. Raw materials: Choose ripe, fresh tomatoes without diseases and insect pests as raw materials, clean the tomatoes with water and remove the pedicles and rotten fruits.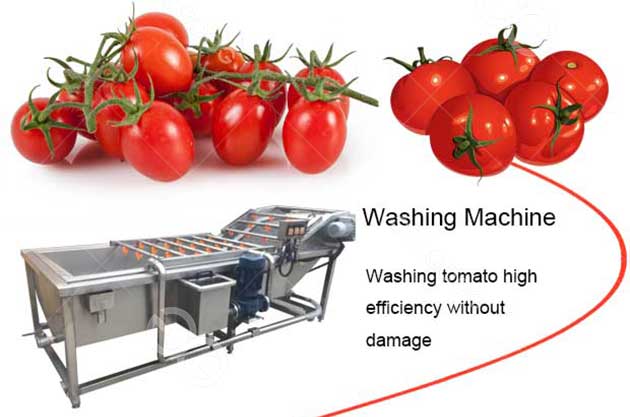 2. Blanching: Pour the cleaned tomatoes into boiling water for 2-3 minutes to soften the pulp for easy grinding.
3. Grinding: Pour the tomatoes into a colloid mill and circulate and grind them, and filter out impurities such as peels and seeds.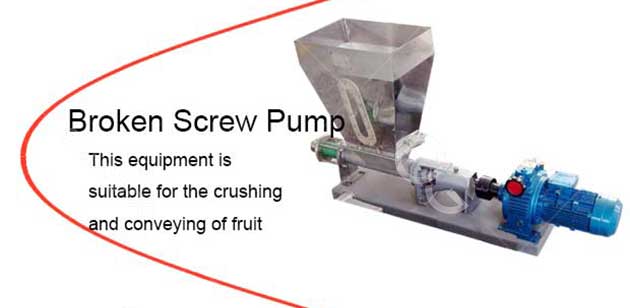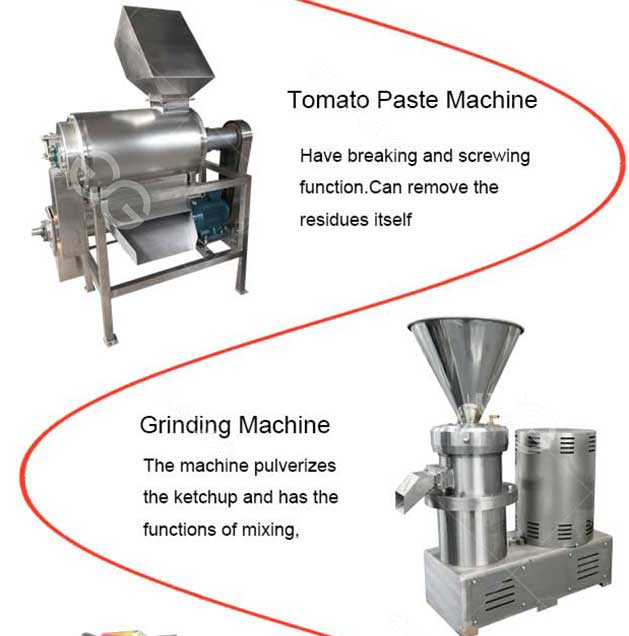 4. Heating and concentration: The filtered tomato juice is immediately put into the jacketed pot to heat and concentrate to prevent the pectinase from layering the tomato juice. During the concentration process keep stirring to prevent scorching. When the soluble solids of tomato juice reaches 22% 6-24%, stop heating.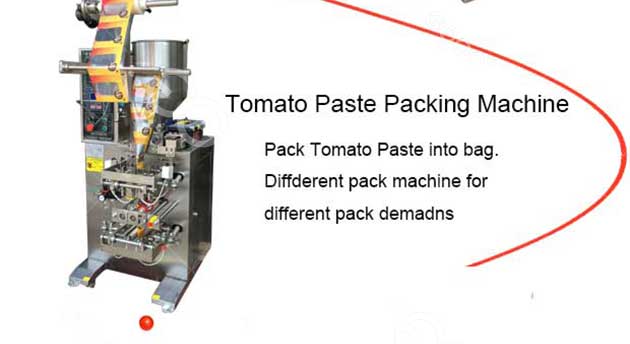 5. Sterilization and cooling: Sterilize the canned tomato paste with 100°C boiling water for 20-30 minutes, and then cool it to a pot temperature of 35-40°C.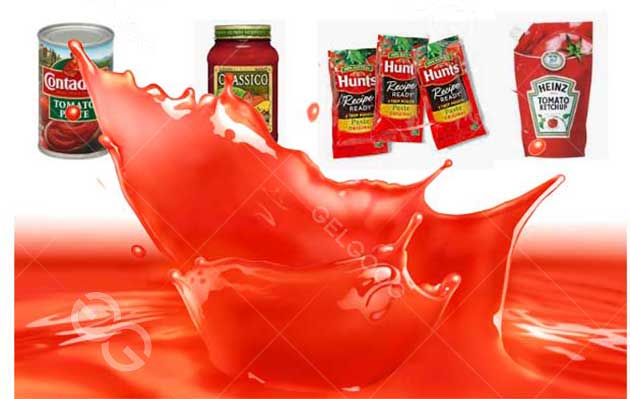 6. Packaging: The chilled tomato paste can filling into bags, bottles or cans according to different needs.
This tomato sauce processing plant is all food grade 304 stainless steel, small scale,low investment,very suitable for the smal farmer to enlarge their business,and the return on investment is very impressive.If you also have questions about the tomato sauce processing production line,welcome to comments!!