Spiral juicer is a kind of juice extraction equipment that is widely used in the field of fruit and vegetable juice extraction. Due to the use of high-quality 304 and other high-quality stainless steel production, this equipment is worthy of rest assured in terms of food safety and sanitation, and it meets sanitary standards. It is also very easy to clean in terms of cleaning. So how do you juice a pineapple with a spiral juicer??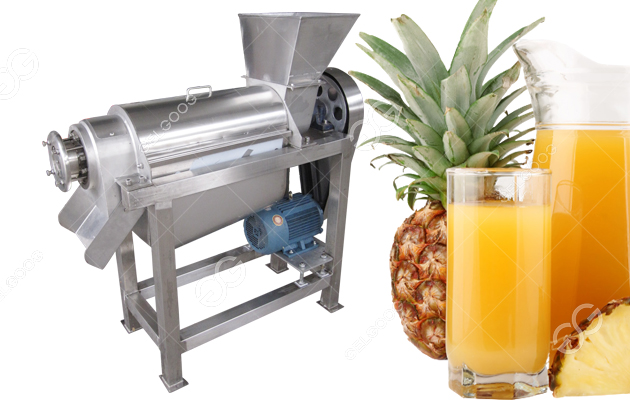 Take pineapple as an example. Pineapple is a juicy and sweet fruit. The squeezed juice can be consumed directly or made into various desserts, snacks, and cold drinks. So it has been popular with everyone. The process of squeezing pineapple by the screw juicer is to feed the crushed pineapple pulp and juice into the screw juicer through the feed hopper. As the bottom diameter of the screw increases along the slag outlet direction, the pitch of the screw gradually decreases. When being pushed by a screw, the volume of the screw cavity is reduced, forming a squeeze of the pineapple.
If you want to know more detail informatiopn about the spiral pineapple juicer machine click here!!