Description
The automatic juice beverage filling machine integrates washing, filling and capping. We design it according to the filling process requirements of tea, fruit juice, and other beverages.
Automatic Juice Packing Machine Application
Applicable products: The juice filling production line is suitable for filling juice, orange juice, tea beverages, functional beverages and other non-gas beverages;
Applicable container: high temperature resistant PET bottles of various capacities and shapes
Filling system: backflow filling
Production capacity: 4000 bottles/hour-25000 bottles/hour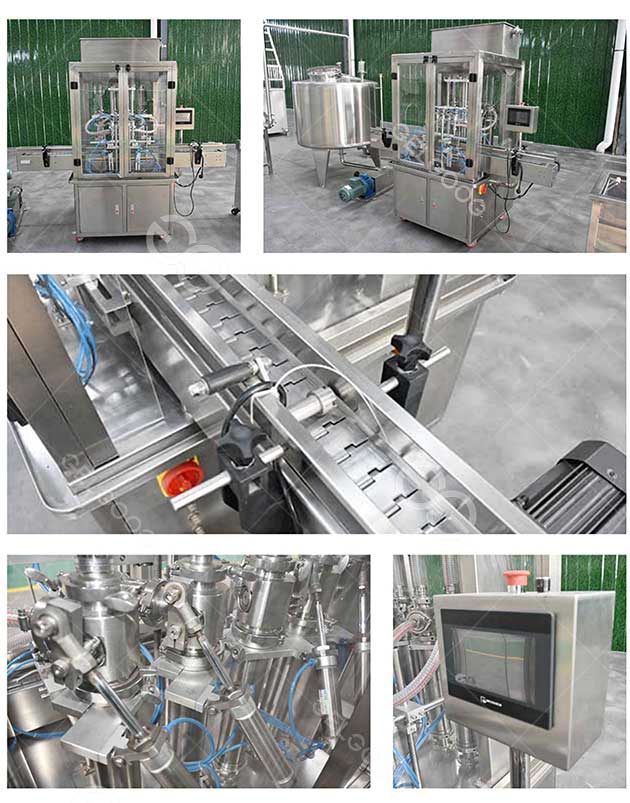 Juice Filling Machine Advantage
The filling valve has independent intellectual property rights and uses the principle of pressure filling and negative pressure backflow.
The filling tank adopts the full tank method to ensure the stable pressure in the tank.
The whole machine has a complete CIP cleaning interface.
In order to make the bottle lifting and centering stable,we adopt the double guide rod bottle lifting structure
The main drive adopts gear drive that is open type combined drive, which has high efficiency, low noise, long life, convenient maintenance and sufficient lubrication.
The bottle guide system has a simple structure and you can quickly and conveniently change it according to the bottle type. The whole machine adopts a bottleneck structure for transportation.
You can automatically control the fruit juice filling production line by PLC,and the fault will display online,such as bottle blocking, missing caps, etc.
For the juice beverage filling machine key parts and electrical components, We all use the high quality import products.