Description
This stainless steel coconut juice extractor machine is suitable for squeezing apples, pineapples and other fruits after crushing.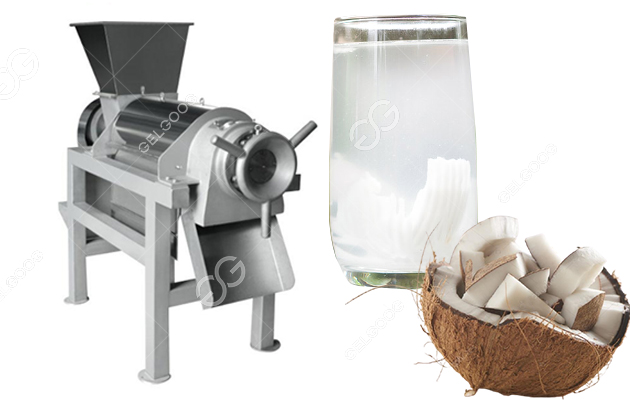 Coconut Milk Juicer Machine Application
Stainless steel spiral coconut juice making machine is suitable for extracting and separating a variety of fresh fruits and vegetables.
Products such as orange flesh, grapes, peach, mulberry, bayberry, peach (pitted), etc.;
To achieve jam juice, separate the pit, seed and thin skin;
It can also cut vegetables (cut), tomatoes, peppers, celery (cut), etc. into vegetable pulp juice;
Separating the vegetable ribs is an ideal machine for making jam, fruit juice and vegetable juice, and is an important equipment for food processing enterprises.
Coconut Jucie Machine Technical Parameters:
| | |
| --- | --- |
| Model | GGJE-5 |
| power | 0.55KW |
| Capacity | 0.5T/h |
| Screw diameter | 135mm |
| size | 1000*320*980mm |
Coconut Juice Extracting Machine Advantages
Spiral push extrusion;
Automatically complete the concentration, fruit and vegetable juice squeezing and dregs processing;
The part in contact with the material is made of high-quality stainless steel.
Coconut Juice Extractor Machine Features
1. Advanced design, compact structure, beautiful appearance.
2. The machine include two parts, a crusher and a screw juicer, which can automatically complete the crushing, juice extraction and slag discharge processes.
3. It adopts conical screw, with large capacity and high juice yield.
4. High efficiency, energy saving, low noise and no pollution.
5. All parts in contact with materials are made of stainless steel;
How to Make Coconut Milk in a Juicer
The crushed coconut pulp, juice and skin enter the twin-screw juicer through the feed hopper.
Since the bottom diameter of the screw gradually increases along the direction of the slag outlet and the pitch of the screw gradually decreases, when the coconut meat is screwed, the volume of the screw cavity is reduced, forming a squeeze of the material.
The coconut meat is added to the feed hopper and pressed under the advancement of the screw, and the squeezed coconut juice flows into the juicer at the bottom through the filter screen.
Coconut dregs are discharged through the annular gap formed between the spiral and the pressure-regulated tapered part.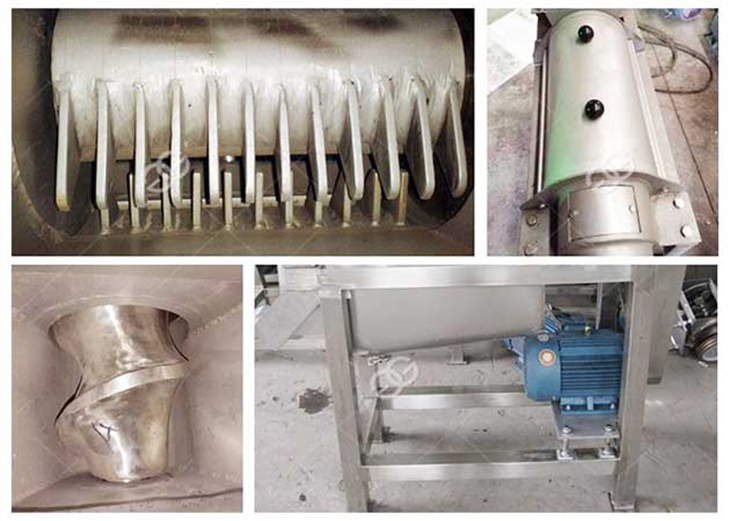 If you want to increase the juice yield of coconut meat, you can do so by adjusting the resistance of slagging. However, it is necessary to adjust the appropriate gap according to the requirements of the specific process.
If the gap is too small, part of the coconut dregs particles will be squeezed out through the filter together with the coconut milk. Although the juice yield has increased, the quality of coconut milk has also decreased. It is difficult to realize automatic separation of juice residue.
If you want to get coconut juice from green coconut,we also have another type juice machine-coconut cut half juicer machine for your reference!!