Our Oman customer is a local food processing factory, mainly engaged in date palm processing, tahini, olive oil production, tomato paste is a new business that the customer is preparing to start.

Customers learned that we provide ketchup processing equipment through the Internet, and began to consult with us. At the beginning, the customer didn't understand the equipment at all. With the patient answers from our professionals, we learned that the customer's final product is ketchup and paste.
Here is the 300kg/h tomato paste ketchup production line testing and debugging in our factory videos for your reference!!
Difference between Tomato Paste and Ketchup
Paste is a concentrated ketchup without any additives, the raw material is tomatoes; Ketchup is a ketchup that we usually eat directly, it will add salt, sugar and other additives, so it has better fluidity
It is usually added when the material reaches the jacketed pot. The specific additives need to be determined by the customer based on the final product.
300L Tomato Paste Ketchup Cooking Pot
Our jacketed pot has two heating methods: electric heating and air heating, and our jacketed pot has its own stirring function, which can automatically stir during the process of boiling the ketchup to prevent the pot from being stuck. The added sugar and other additives can be more evenly dissolved in the tomato puree, thereby enhancing the color and taste of the finished tomato sauce.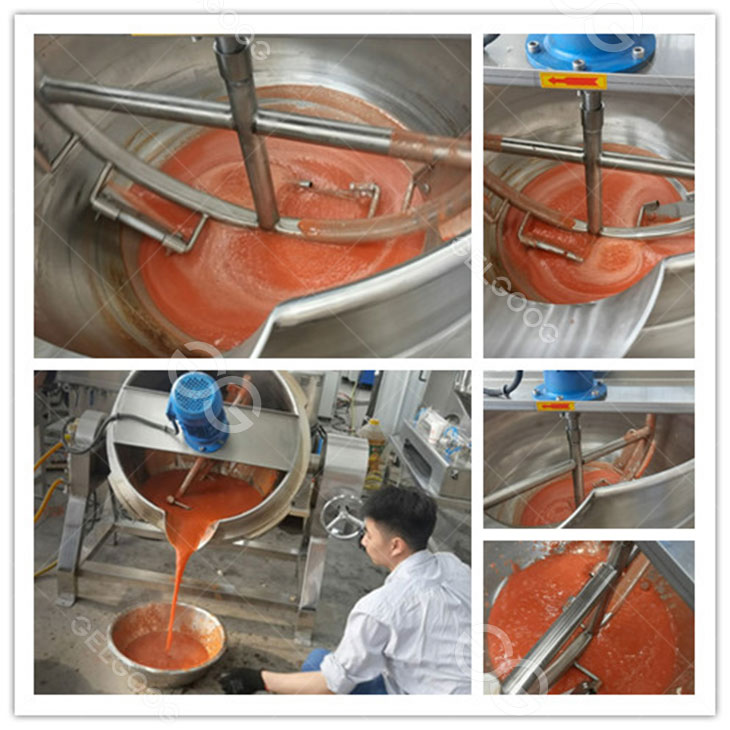 According to the customer's processing needs, we have configured a tomato floating washing machine, a lifting air dryer, a crusher, a pulping machine, two jacketed pots, a semi-automatic filling machine, and a blanching sterilizer for customers.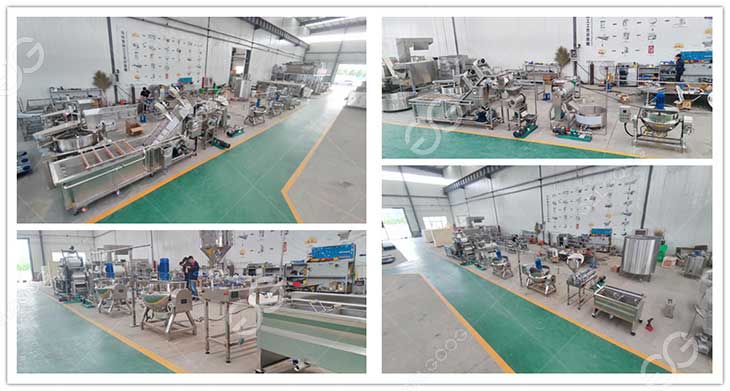 Now this set of equipment has been prepared in our factory, and it has been debugged and operated by our product engineers without any problems. It has now been sent to our Oman customer. We wish our Oman customer's ketchup production line will be put into operation as soon as possible!