Ghana is rich in pineapples due to its unique tropical rainforest climate and savannah climate,pineapple juice machine in Ghana is a very popular equipment to expand the cultivation of pineapple farms. It can automatically squeeze pineapple and help Ghanaian pineapple farmers gain more ways to benefit.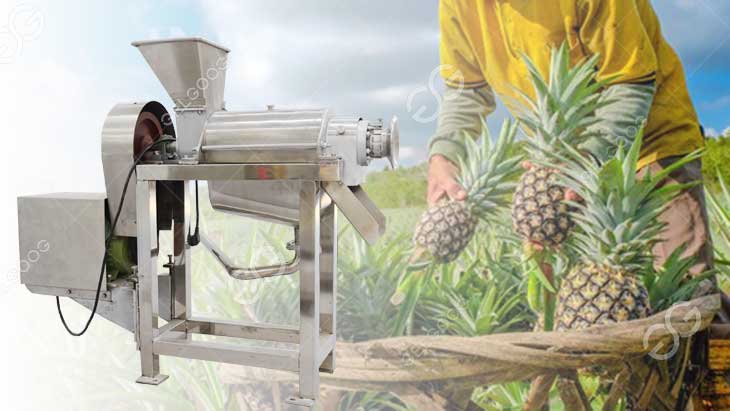 With the problems of the transportation and export of pineapples in Ghana, the introduction of a pineapple juicer in Ghana for deep processing of locally grown pineapples is also a good way to benefit. And it can take local materials, save the purchase and transportation cost of raw materials, and ensure the freshness of pineapple juice.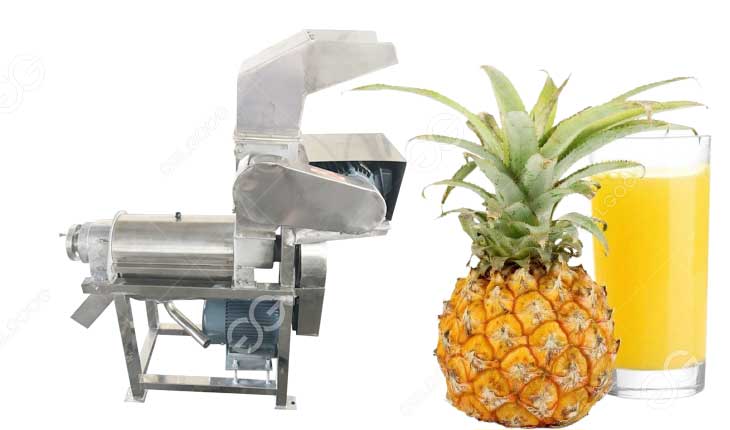 The pineapple juice machine comes with a crushing function, without cutting, it can directly squeeze the cleaned ginger, and quickly produce the juice, the ginger juice rate is high, and the juice is automatically separated without blocking the residue.
Hers is our Cameroon customer visit our factory,we testing the pineapple juice machine youtube videos for your reference!!

The advantages of pineapple juice machine in Ghana are as follows:
The Ghanaian pineapple juicer uses food-grade stainless steel, has a long service life, and the equipment occupies a small space, has a beautiful structure and is easy to maintain.
The equipment is equipped with a juice container, and pineapple juice is discharged from the juice container, with high juice yield, stable operation and no noise.
Support customization, we can customize processing according to your specific needs for pineapple juicer.

If you want to develop a large-scale pineapple juice business, we can also provide you with a complete set of pineapple juicer production line solutions. From the cleaning and peeling in the early stage to the packaging equipment in the later stage, we can customize it for you. If you have any questions about pineapple processing, please feel free to contact us online! !