Description
We are a professional juice extractor machine manufacturers. The coconut milk extractor machine for sale philippines, also known as the double screw juicer, which is currently the most suitable for the old coconut meat with high fiber content juicing process in the industrial juice market that is rich in coconuts such as the Philippines, Sri Lanka and Vietnam.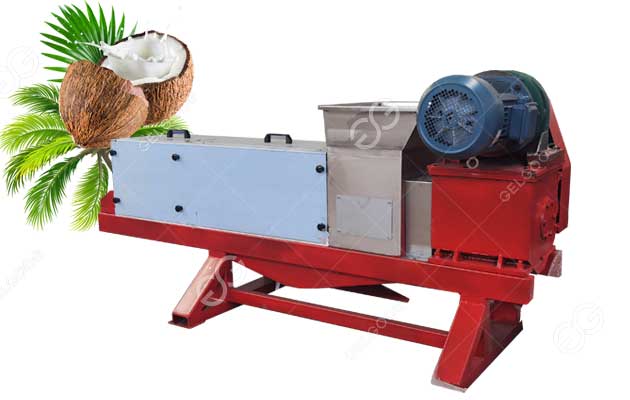 Coconut Milk Extractor Application
In addition to extracting juice from fruits and vegetables containing certain fiber such as coconut meat, ginger, spinach, rubber, winter dates, etc., it is also suitable for solid-liquid separation operations containing certain fiber or viscous materials.
1. Crushing and squeezing various fruits, vegetables and silage.
2. Fruit and vegetable wastes, vegetable market wastes are squeezed and dehydrated to reduce the volume, pollution-free treatment.
3. Food waste, kitchen waste, reduction dehydration and fermentation.
4. All kinds of waste residue, wine residue, grass residue, traditional Chinese medicine residue, extrusion dehydration.
5. All kinds of chemical raw materials, domestic garbage and raw materials that require solid-liquid separation technology are dehydrated.
Coconut Juice Making Machine Feature
1. Brand power system, stable operation at low speed, high torque output, low noise, no vibration, safe and reliable, saving energy.
2. The use of low-cost, easy-to-maintain and easy-to-control pneumatic control avoids the disadvantages of unsanitary and difficult-to-maintain hydraulic control.
3. The dryness of the slag is uniform, not affected by the speed of the feed, the core is not broken when the core is pressed, and it is easy to match with other equipment.
4. There will be no "obstruction" phenomenon, and the screw will not be jammed without slag.
5. Without dismantling the screen, high-pressure spraying, easy to clean, can add automatic cleaning system as required
6. The non-strained screen press can effectively avoid the abrasion of the screw, even if it encounters abrasion, it will not affect the use of the press.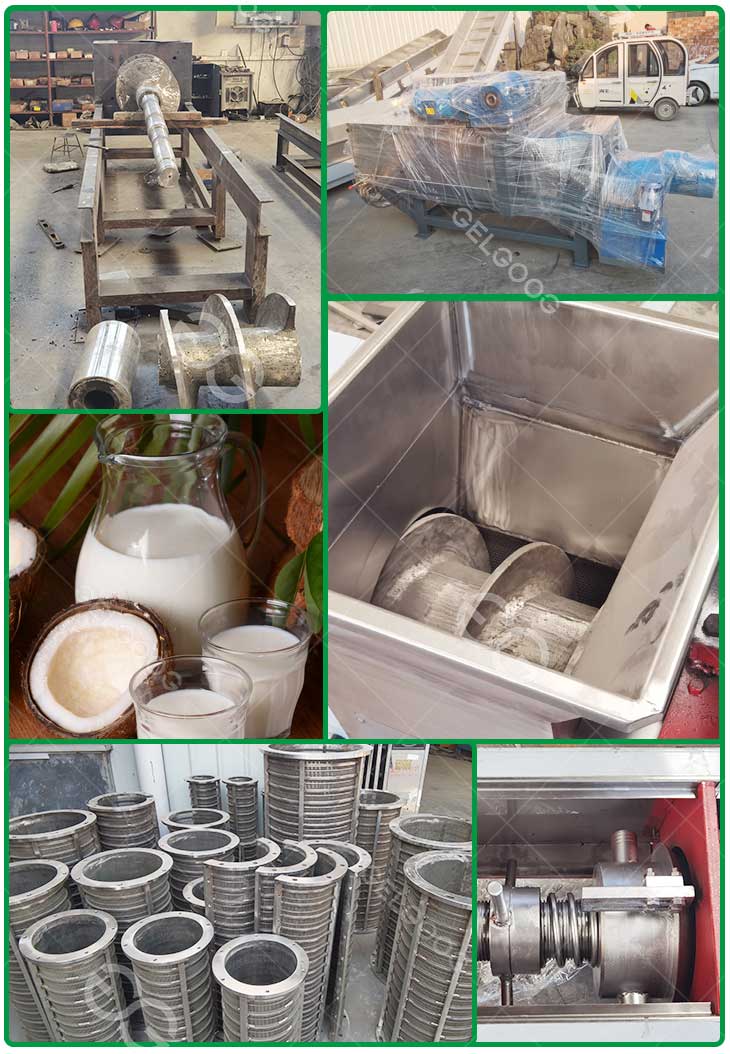 Coconut Milk Extracting Machine

Advantage

1. The parts in contact with coconut meat are all made of stainless steel, no secondary pollution, sandblasting treatment, beautiful appearance; simple structure, few wearing parts, convenient maintenance.

2. High dehydration rate or juice yield, some fruits and vegetables reach 85% juice yield, and some materials have a dryness of 20% after dehydration, achieving a satisfactory squeezing effect.

3. We can customize a fully enclosed shell, which can realize the process requirements of steam, hot water, solvent, ethanol, supercritical CO2, etc  while pressing.

4. Double electrical control, automatic shutdown protection when foreign matter is stuck, worry-free operation, worry-free operation (large model)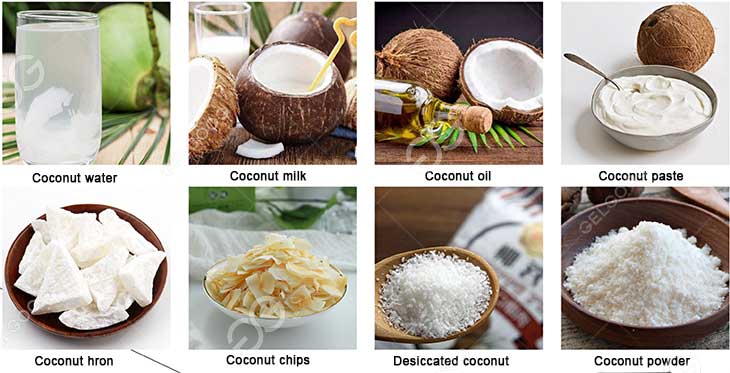 Coconut is a kind of nutritious tropical fruit. Coconut meat, coconut milk and coconut oil are not only delicious, but also rich in vitamins, minerals and nutrients. In addition to coconut juice extractor machine, we also have other coconut processing equipment  machine to make coconut chips, coconut horns, coconut grinder, coconut paste, coconut oil, etc. If you have any needs about coconut processing, please feel free to contact us online, we will provide you with a complete set of coconut processing solutions!!