Description
Juice homogenizer machine is application for the production of juice and beverages to make the juice particle size finer and more evenly distributed, prevent the juice from stratifying, extend the shelf life, and save the use of additives.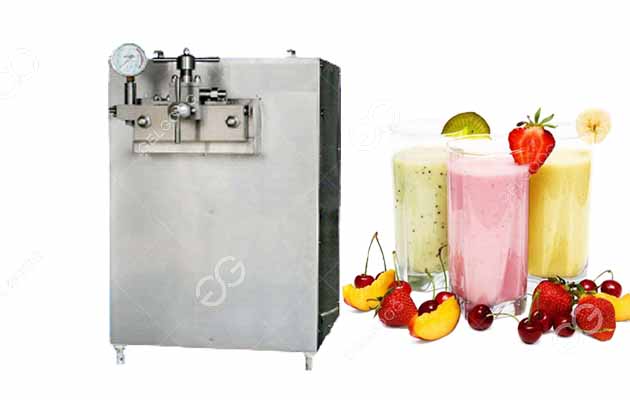 Homogenizer Application
Mainly used in the production of various concentrated fruit juices, sauces, fruit and vegetable juices, grape juice, vegetable protein beverages, blended beverages, NFC beverages, and other juices, jams, and beverages.
Working Principle
For further refining, after the pellets are centrifuged, you can use a juice homogenizer machine at a pressure of 20-35 MPa.
The homogenization pressure is 25~35MPa to enhance the affinity between pectin and juice;
And at the same time improve the stability of the juice;
The displacement and density difference between the dispersed particles;
Prevent the slurry layering and precipitation make the tissue evenly sticky, and the taste is fine.
Juice Homogenizer Features
1. The whole machine is covered with a stainless steel shell, and the appearance is smooth and sanitary.
2. It adopts helical gear low-speed transmission, low noise, stable operation and reliable performance.
3. The transmission part adopts splash and oil delivery method to ensure the lubrication needs of each part.
4. The double-sided design of the valve seat doubles the service life.
5. Homogeneous valve, check valve and plunger material is alloy steel, which have the characteristics of wear resistance, impact resistance and long service life.
This machine always equiment with pasteurizer then you can filling the juice or beverge ,and have a long shelf life and with higher added value!