Description
Coconut chips cutting machine is applications for the pre-treatment stage of coconut processing factory, used to cut clean coconut into slices or shreds, to prepare for the subsequent processing of coconut flakes.The prepared coconut flakes retain the unique aroma of fresh coconut meat, are crispy and attractive, and are rich in plant fibers. They are a good product for men and women of all ages.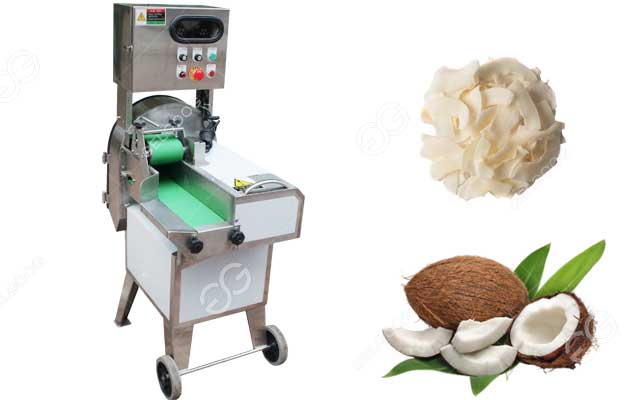 Our coconut chips cutting machine can cut coconut chunks into 2-7mm thickness, yo u can adjust it according to needs. In addition to cutting into coconut slices, the replacement blade can also cut coconut shreds of 2-7mm, and diced coconuts of 8mm, 10mm, 12mm, 15mm, and 20mm. It can fully meet the needs of coconut processing plants for all kinds of coconut cutting.
Coconut Chips Cutting Machine Features
The conveyor belt material is widen food grade , the conveying speed is adjustable by frequency conversion, simple and direct.
The cutter head material is import from the United States, with high-purity bubble making process, and the cutter head has high purity and high density.
By changing the cutter head or adjusting the speed of the conveyor belt and the chopper by double frequency modulation, it can cut various specifications of slices, wires, and dices.
Here is our coconut chips cutting machine working process in our factory for your reference!!
Technical Parameters
| | | | | | | | |
| --- | --- | --- | --- | --- | --- | --- | --- |
| Model | Dimensionmm | Voltage | Power | Capacity kg/h | Net Weight | Cutting Size | Width of belt |
| GG306 | 1020*760*1370 | 220V/380V | 1HP+2HP | 800-1500 | 140kg | 0-60 mm | 165mm |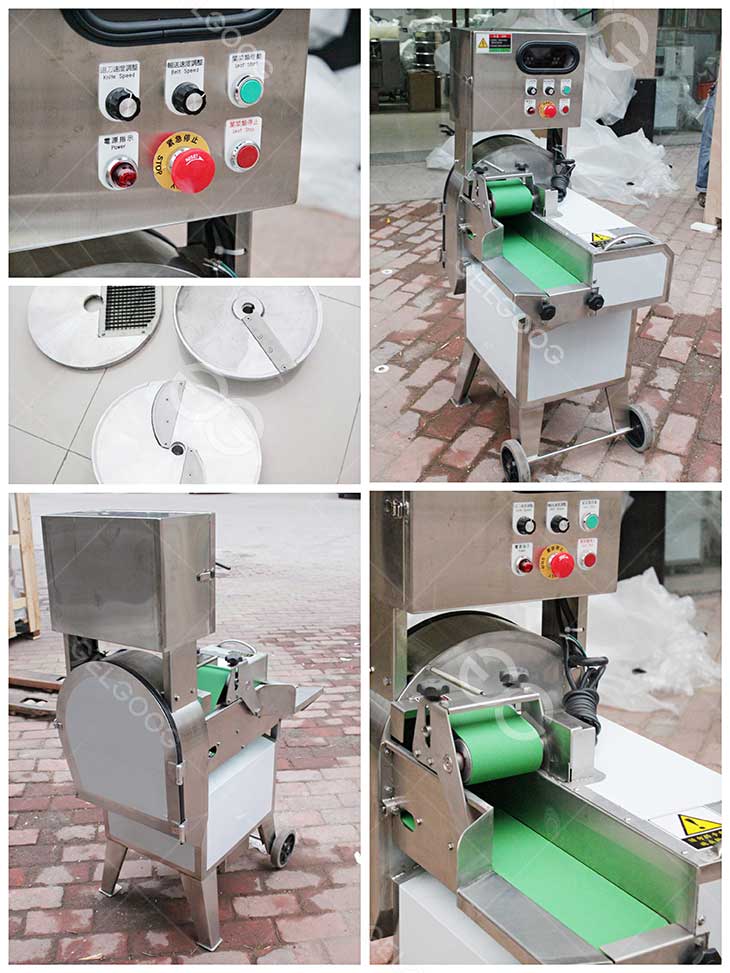 Coconut block conveyor belt
The conveyor belt adopts a frequency converter to control the rotation speed of the cutter to facilitate the adjustment of the cutting size.
The whole machine is made of stainless steel
Except for the cutter head and cutter head, the whole machine material is stainless steel. It meets food processing requirements and is easy to clean.
Coconut slicer with multiple functions
The vegetable cutter have shredding, slicing, dicing, and dicing cutters, which are multi-purpose in one machine.
Operation at a glance
The control panel is simple in design, complete in functions, and more convenient and efficient to operate the equipment.
Large diameter inlet
The cutting area of ​​roots and stems adopts a large-caliber inlet design, which is convenient and quick to feed.
If you want to make crispy and attractive coconut chips flakes, choosing a quality-guaranteed coconut cutting machine is essential to the smooth operation of your entire equipment in the later stage.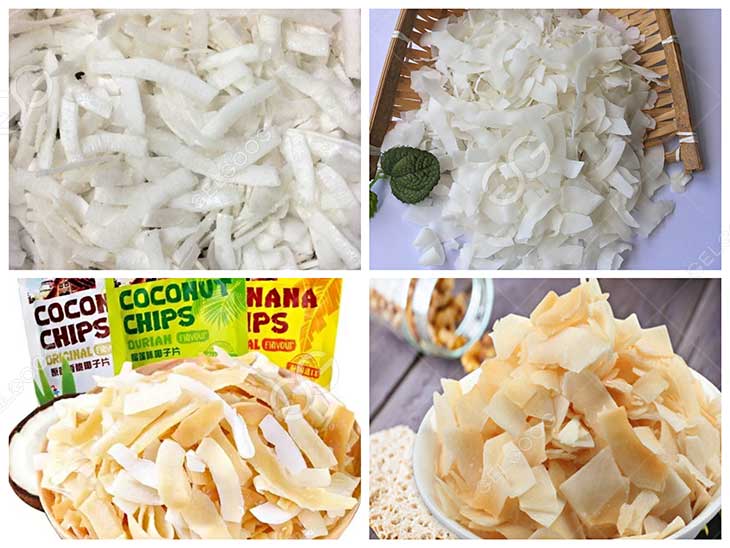 Our coconut chips cutting machine has a smooth cut surface to ensure a good forming rate of the finished product, and our blades are made of special materials, which not only have high cutting efficiency, but also will not damage the nutrients of the coconut meat. Is your trustworthy choice!!!
If you have any questions about coconut flake processing, welcome to contact us, we will provide you with a complete coconut chips solution design!!